This article contains instructions and details about Absorb Create core functionality.
This article will show how to convert standard presentation files (PPTX) into Create lessons.
Before you convert your PPTX file, Please ensure that your file is :
Less than 5GB
Not password protected
Less than 100 objects per slide (QR codes, maps, and similar images can be counted as 100+ objects)
The total number of slides is less than 200 slides
File format is in PPTX
Step 1: Convert your PPTX file into a Create lesson :
1. Click on "Create Content"

2. Click on "Upload PowerPoint"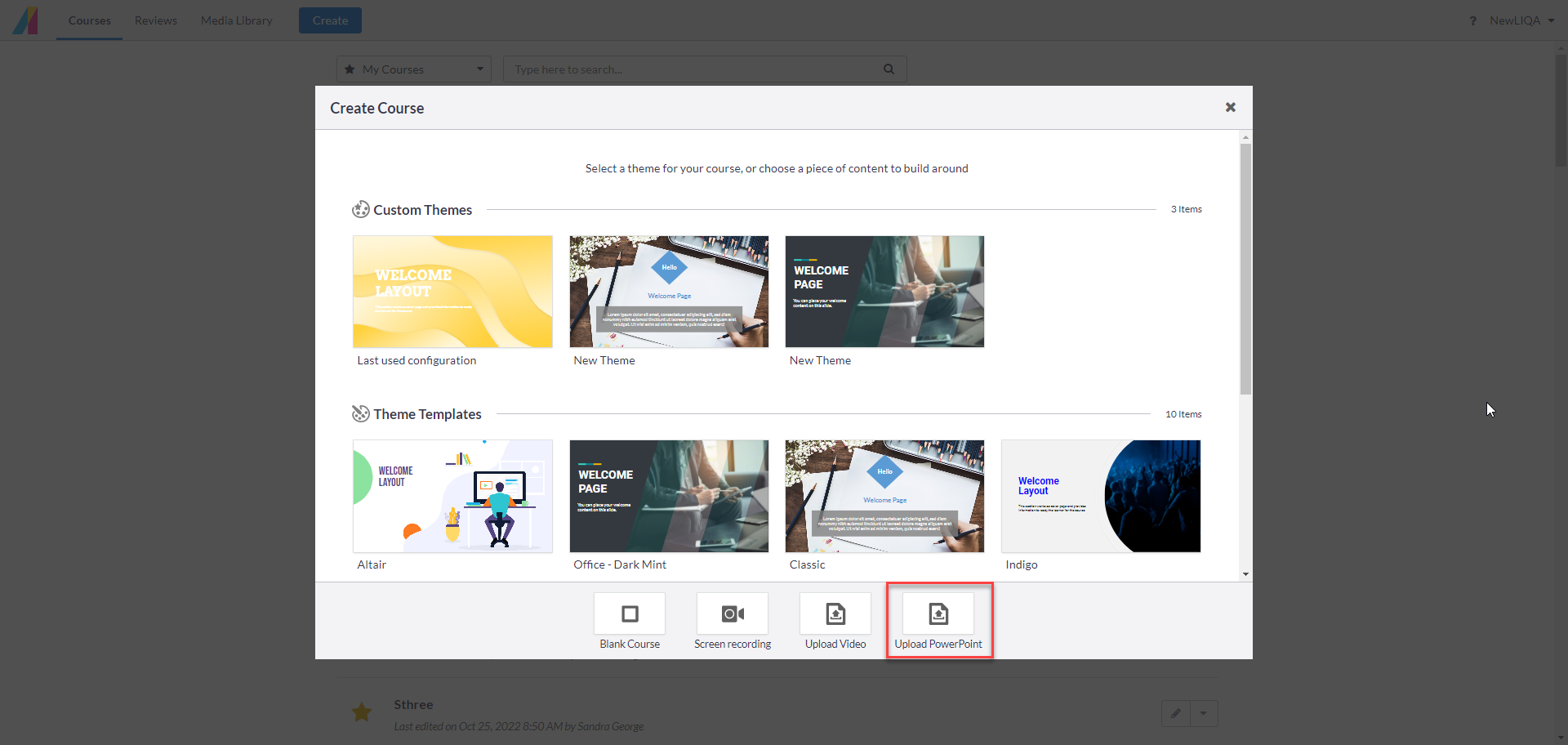 3. Name your lesson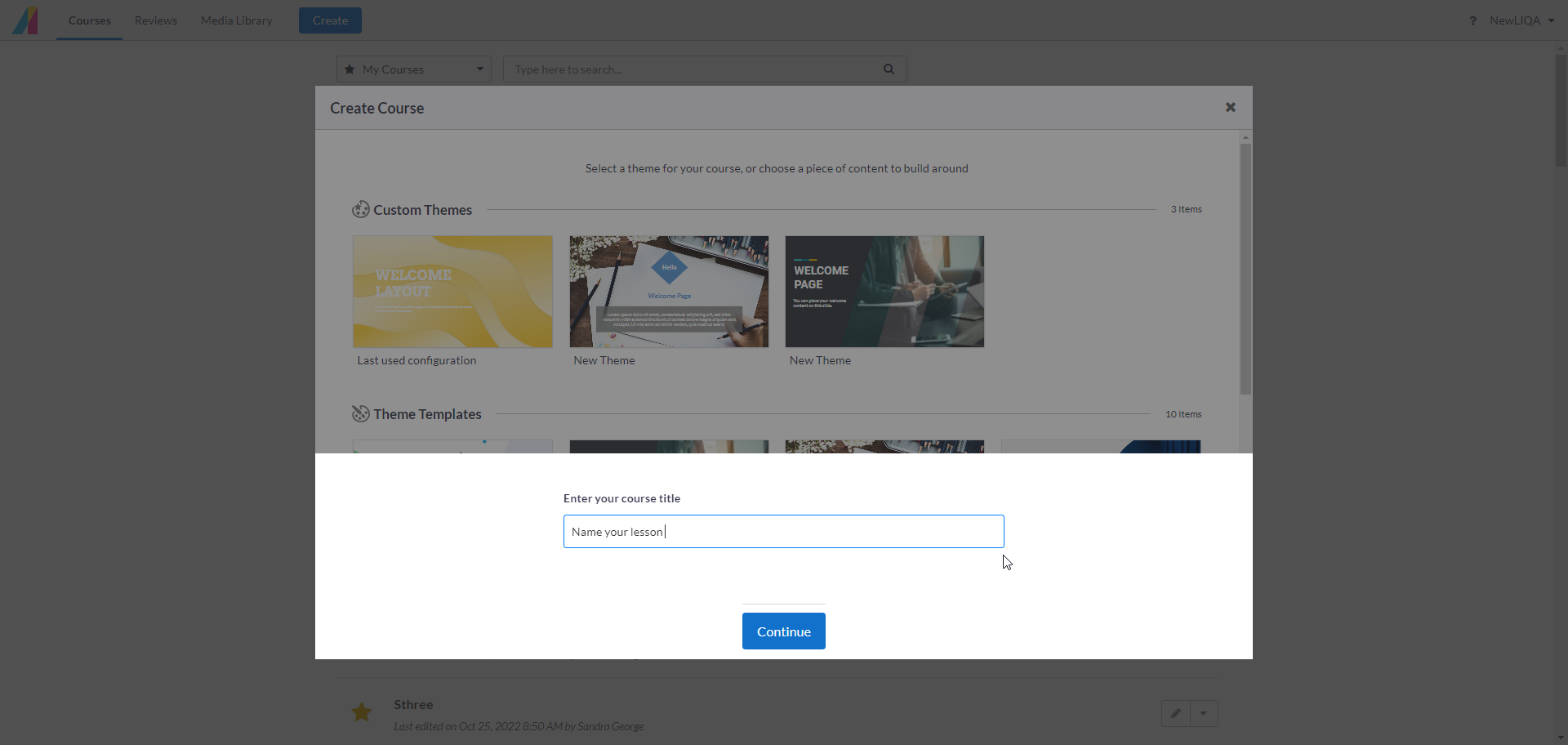 4. Upload your PPTX file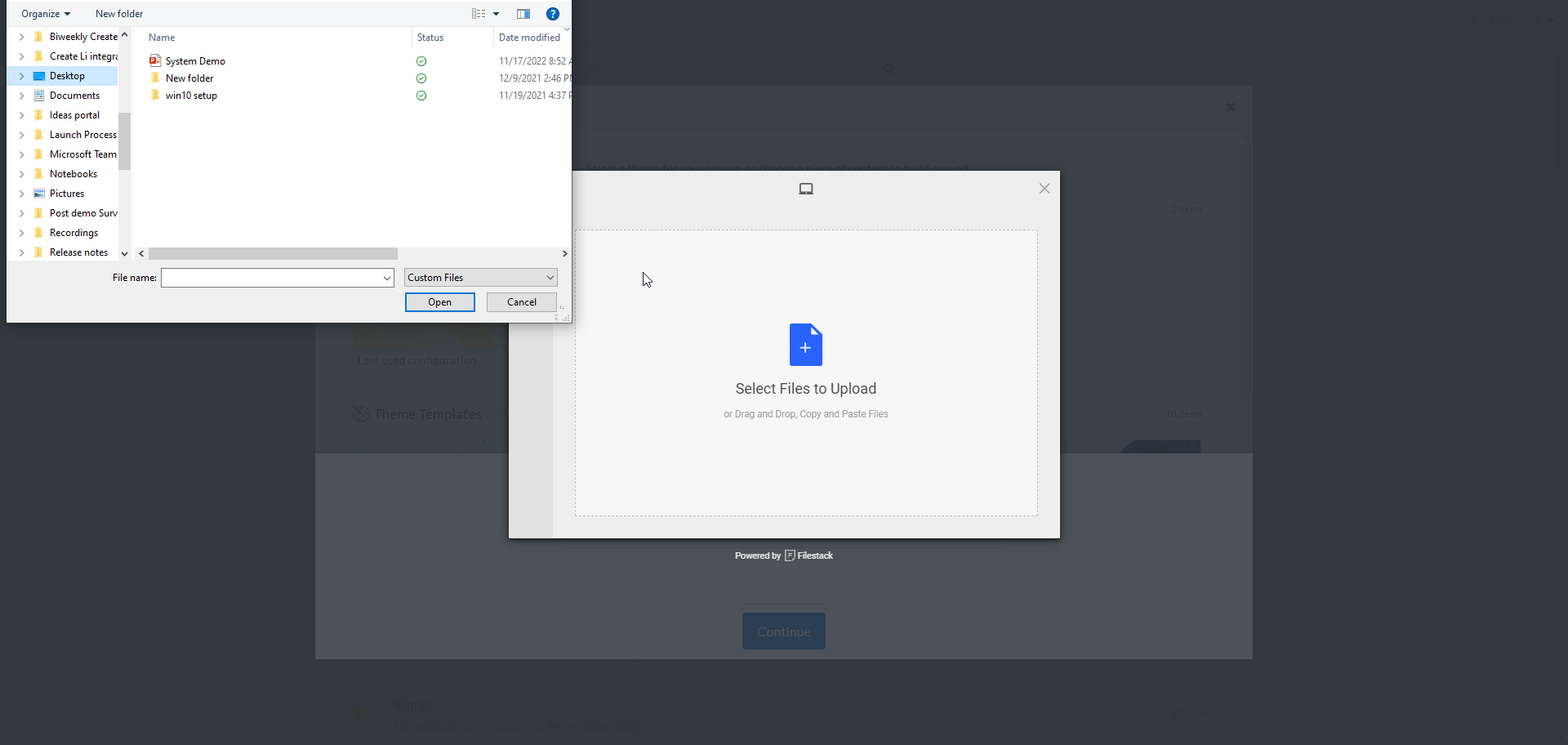 See "Limitations" below for further information about restricted settings and size limits.
5. Click "Upload" to upload your PPTX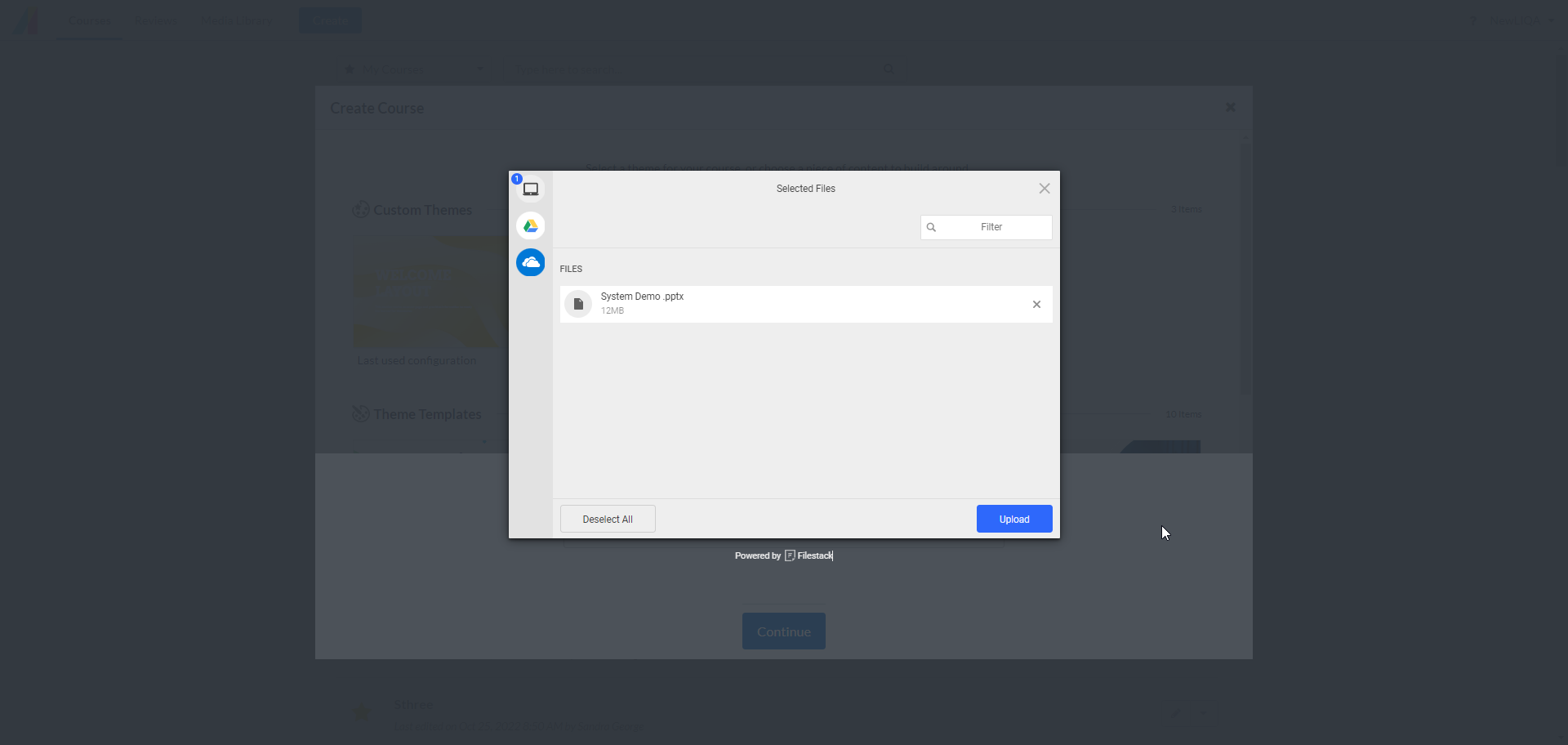 6. Scanning file occurs while we upload the file
7. Conversion in Progress
8. Edit your Course:
Once the conversion is complete, the file will be available for editing on Create editor similar to any other creation built-in Create
Edit your course by adding Videos, audio, questions, images and more.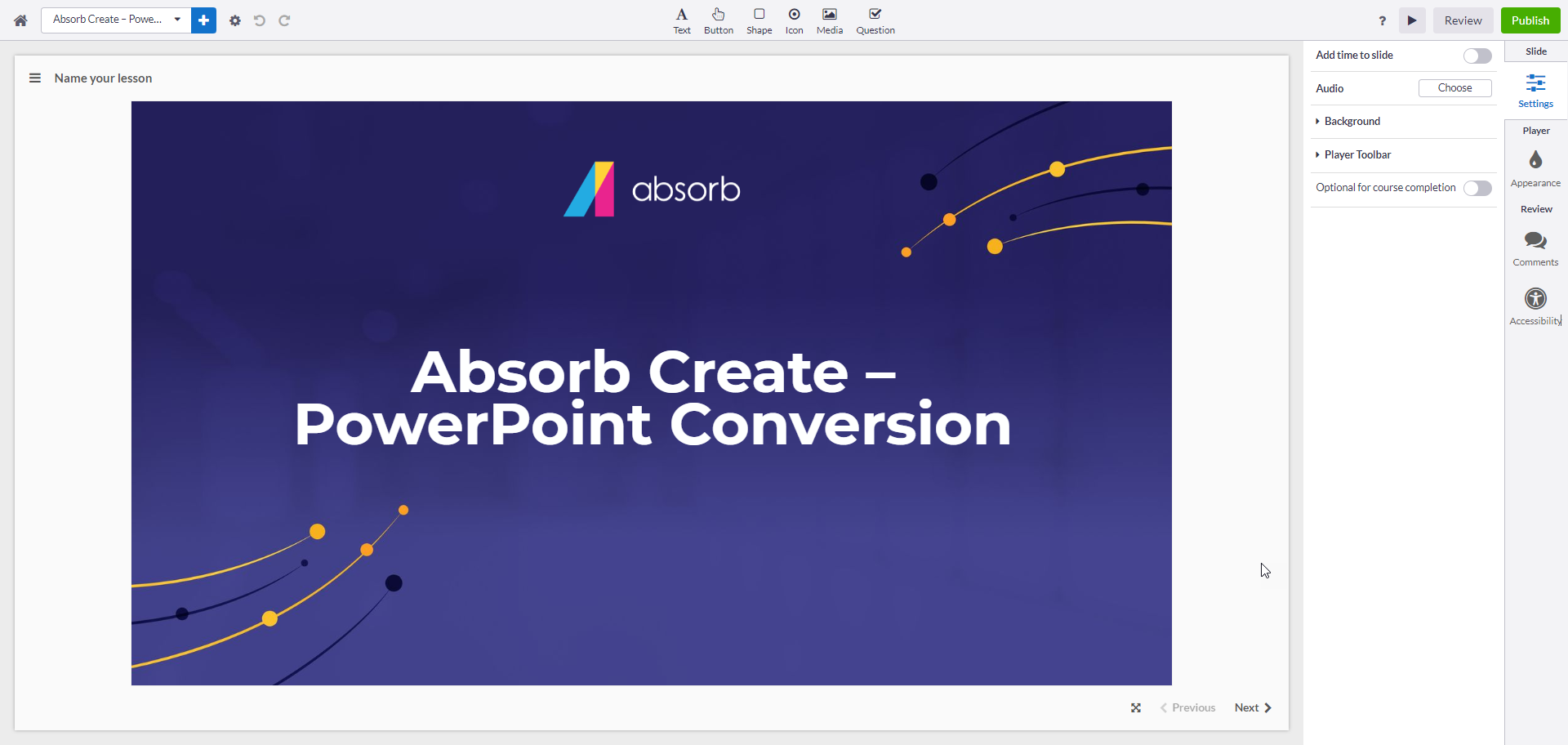 9. Publish your creation to the LMS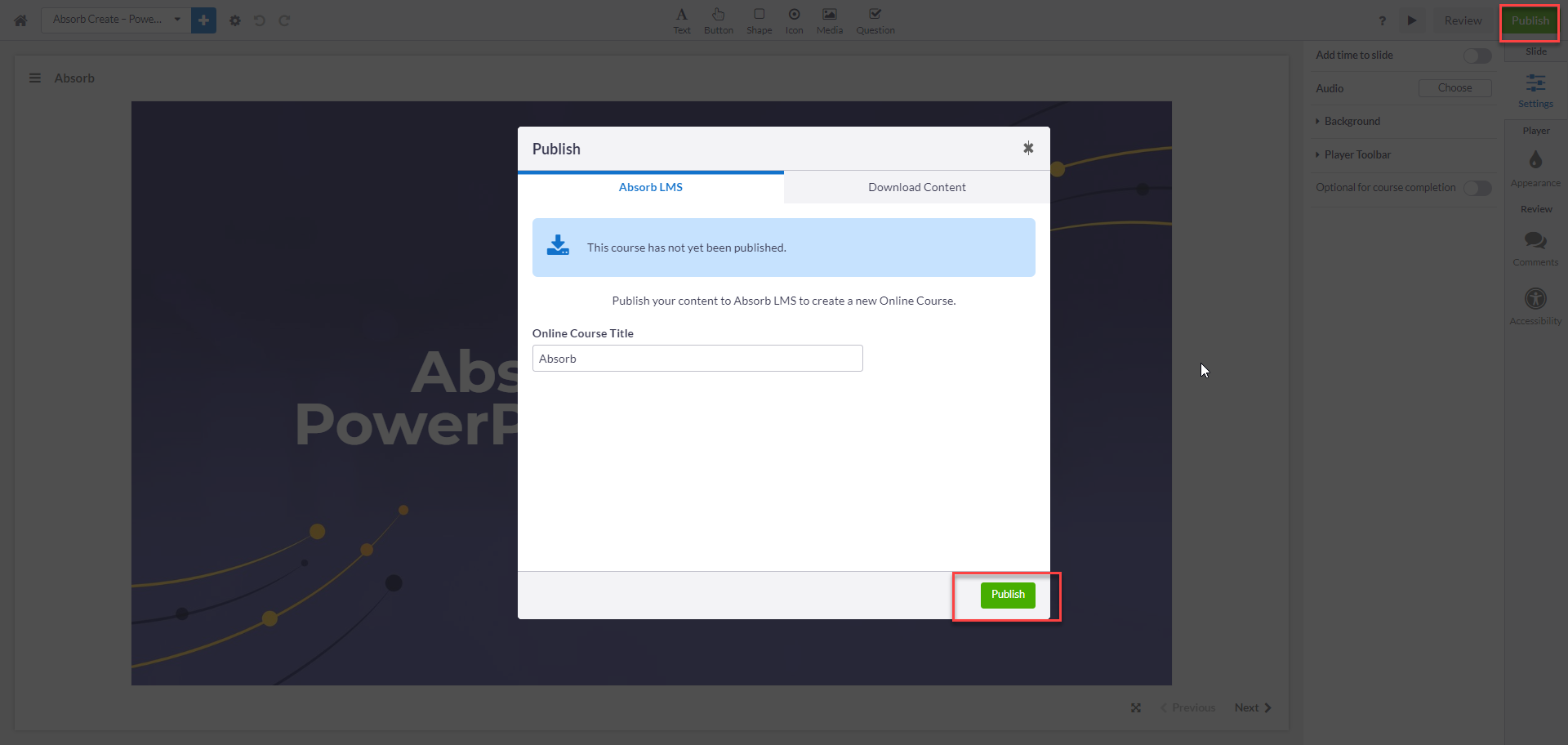 You can now use your creation in the LMS like any other lesson developed with Create.
All the images imported from your presentation into your media library under the Archive section.
Images can be un-archived to add them back to All categories images and move them to other categories.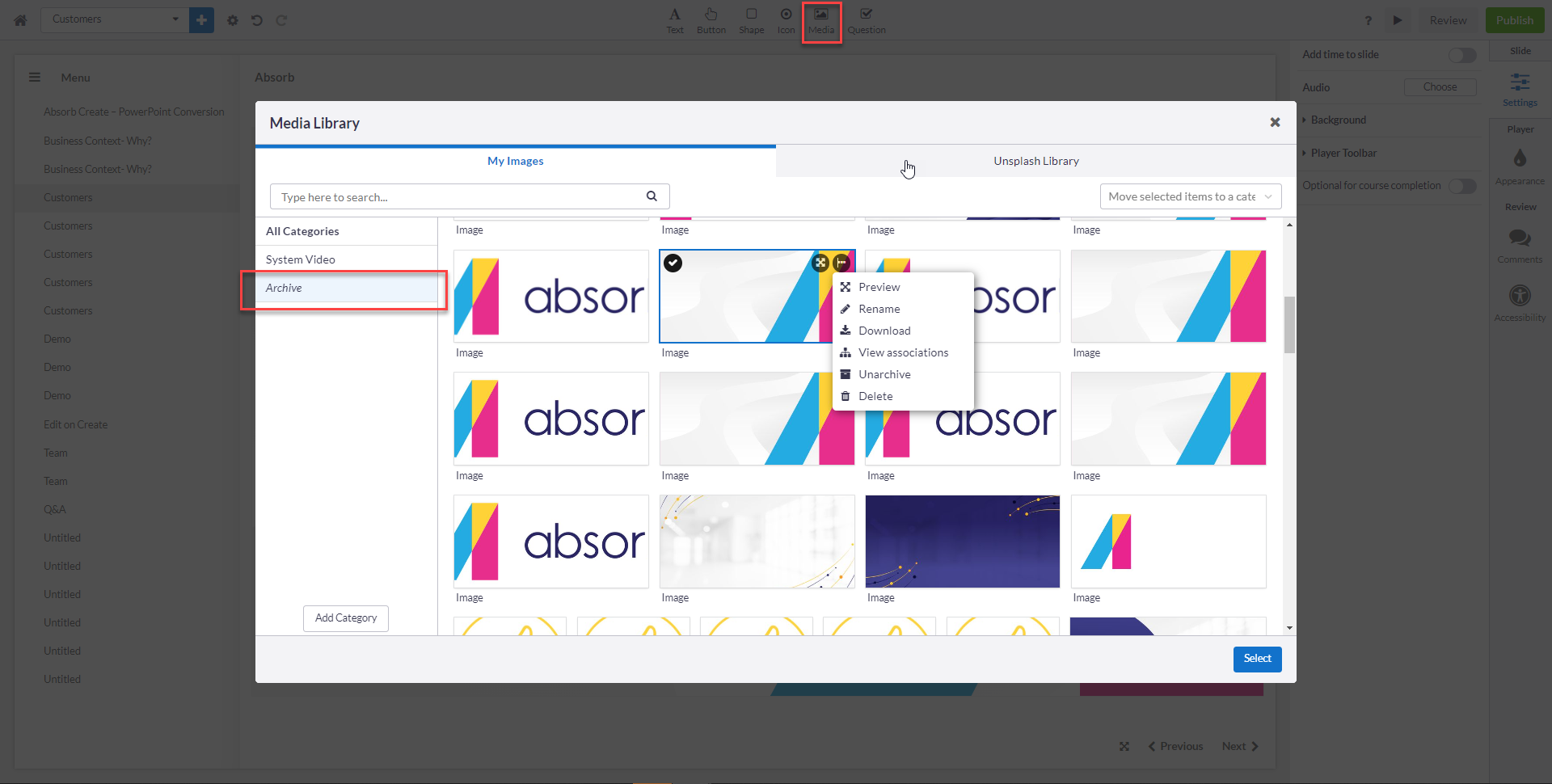 Step 2: Review and Edit your converted file:
Conversion to Editable format:
Once your presentation is converted to creation, you will be able to edit the following:
Text
Images
Fonts (you can add your custom font into Create before converting your PPT)
Links will be moved over
Once your PPTX text and images are converted into a Create course:
You will need to add the following to the newly converted course in case your PPTX includes any of the below items:
Download the video from the PPTX and add it to your PPTX in a new Video page or as an add-on to an existing page. You can also use the Create Video recorder and editor to create new videos or add edited uploaded videos.
There will be an image placeholder for the video.
Download the audio from the PPTX and add it to your PPT onto the existing pages. You can also record new audio files using Create's audio recording tool.
If your PPTX file includes any accessibility alternative text, you can manually add the alt text to the converted course.
Animation and transitions
If your PPTX file includes any animation or transitions between slides, you can recreate that on the newly converted pages.
Tables, graphs and 3D shapes will be converted as images in the new course
Some math functions will not be converted. However, you can take a screenshot from your PPTX and upload it as an image to your newly converted course.
Some specific PPTX image effects will not be converted over to Create.
Limitations
Please ensure that your file is :
Less than 5GB
Not password protected
Less than 100 objects per slide (QR codes, maps, and similar images can be counted as 100+ objects)
The total number of slides is less than 200 slides
New PPT file format ( PPTX )
Related articles
Additional presentation import strategies – Absorb Help Center (absorblms.com)
Design a theme with a presentation template – Absorb Help Center (absorblms.com)