Absorb has introduced the option for System Admins to have departments specify their own identity providers so that Single Sign-On (SSO) works via multiple routes on the same portal. This new functionality allows for the ability to specify multiple SSO configurations within the Admin UI, and associate Routes by Department to an SSO configuration. Depending on your organization's needs, this can provide each Department a customized experience when using your own SSO.
Please Note:
Only System Admins have access to this functionality. Please reach out to your portal's administrator if you believe you should have this role.

SSO is an additional feature that usually involves an additional fee and technical resources on the client side to develop, and/or configure the solution. Please contact your Client Success Manager for more information.
Setting up Route Level SSO
In order to set up Route Level SSO, there is a new button in the context menu within Portal Settings labelled, Manage SSO Settings.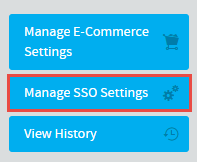 Once you have clicked the button, you will be brought to the Manage Single Sign-On Settings page. Any existing routes will appear here, as well as the option to Add a new one.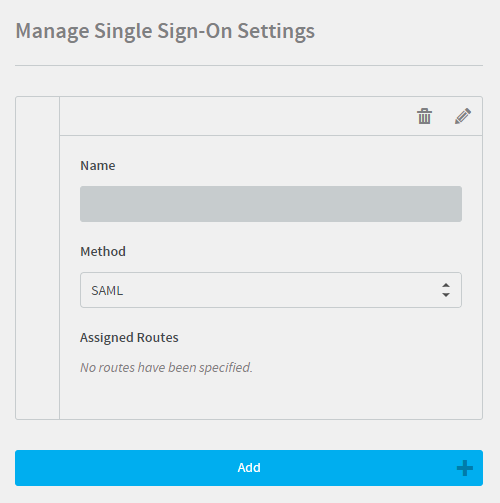 If you elect to add a new Route, you will be provided with a number of fields to fill out, which can be seen in the screen capture below.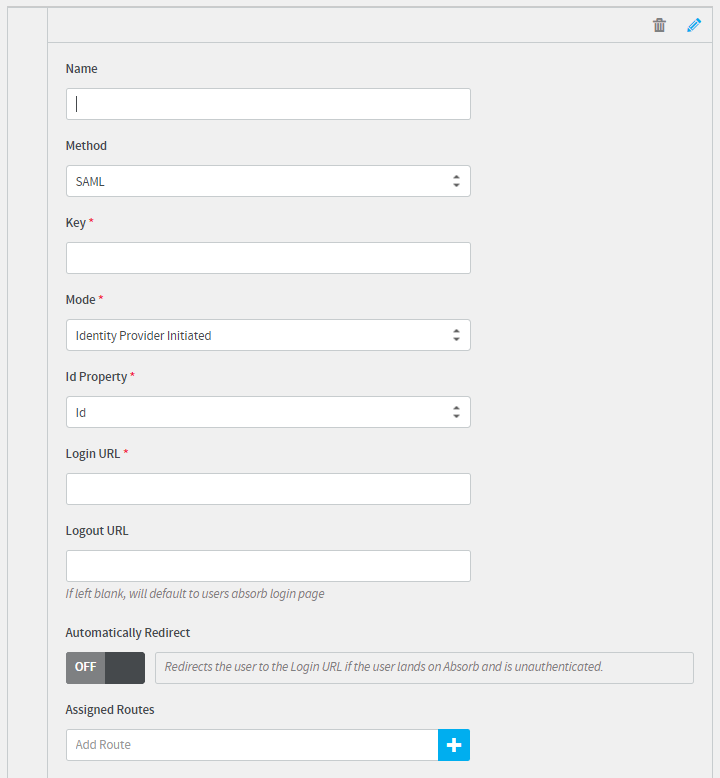 Our Incoming SAML SSO, Incoming Absorb SSO, and other articles in the Integrations section detail how to setup each type of SSO. Once you are happy with the information you have entered, you will want to ensure that you click Save in order to retain your changes.
Each set of SSO configurations can be associated with one or more routes, but two or more configurations cannot share the same Assigned Route. There is, however, no minimum or maximum number of SSO configurations sets required per Absorb portal.
For more information regarding each field available, we recommend reading the Outgoing SAML 2.0 Single Sign-On article.