Organizations that have E-Commerce enabled on their portals have the option of allowing Users to access and purchase any course content set up for public purchase.
If it is preferred that Users first create an account and/or sign in to access the Course Catalog, this can be done in Portal Settings.
Once in Portal Settings, you will need to select Manage E-Commerce Settings.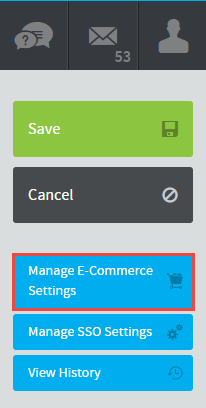 On the following page, under the Settings tab, you will need to set the Users must be logged in to access shopping cart toggle to ON. Once you have done so, be sure to click on Save to retain your changes. Of course, if you want to update this later in order to provide the general public access to your Course Catalog, you can simply set the toggle back to OFF.