Comments Reporting
The Course Comments report can be found under the Courses section in the main menu. Comments for your portal's courses, and any replies to those comments, can be found and filtered within this report.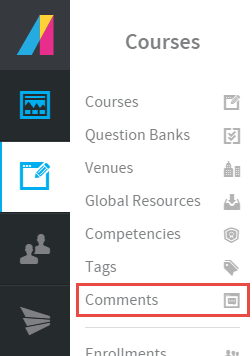 As seen in the image below, the Course Comments report displays all of your Learner's comments for all of your courses.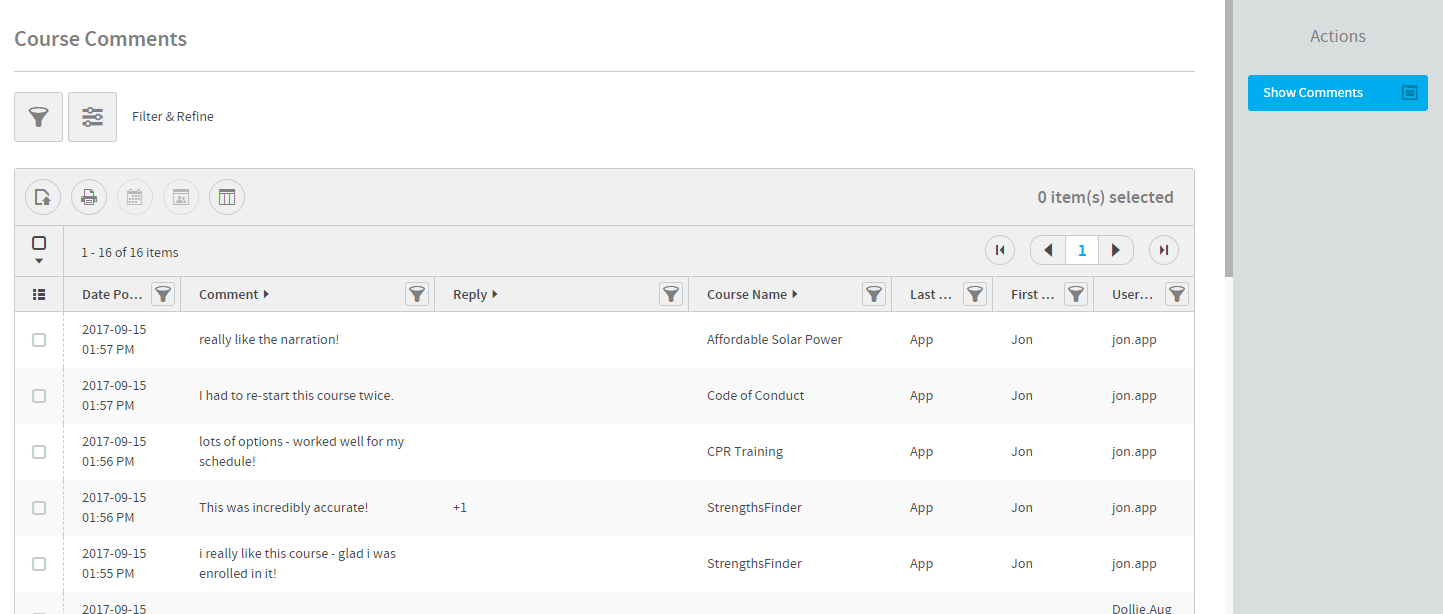 Filter & Refine
The data within this report can be filtered and refined, much like any of Absorb's other reports. If you're new to using filters, we recommend reading our Report Filter Introduction article. Unique to the Comments Report however, are the refinements that can be made by clicking on the Refine button.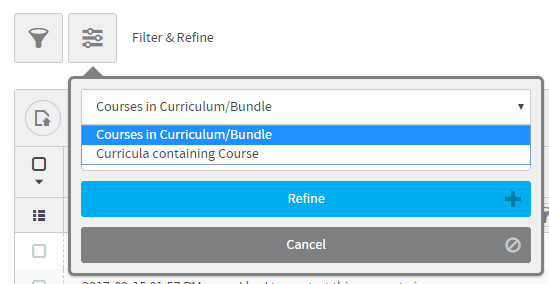 As you can see in the image above, Admins have the ability to refine the filters being displayed to by only those for Courses within a particular Curriculum or Bundle, or for all Curricula that contain a specific Course. Once either option is selected, you will be presented with a secondary drop-down menu where you can select or search from any applicable content.
Actions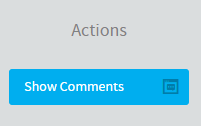 An additional option unique to the Course Comments report is the Show Comments button found in the Actions menu on the right when no comments in the report have been selected. This allows you to update the report view to only display Comments, and not the replies to Comments for Courses. Doing so makes it simple to determine which comments are not responses to an existing comment for Admins.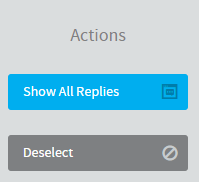 When a comment is highlighted/selected in the report, it the Actions menu to the right of the report updates with the option to Show All Replies. This will update the report in order to show you only the replies to that specific comment. If there are no replies to the comment, the report will indicate as such.
Managing Comments
It is important to note that if you wish to delete or pin any of the comments on your courses, that you will need to do so from the Courses report. You can view our Managing Comments article for more information on how to do so.