This article only applies to portals that have upgraded to the New Learner Experience.
Learners are able to provide their feedback in the form of star ratings for courses and ILCs that they are enrolled in. The option to do so appears wherever they see the courses they are enrolled in, and Learners can leave feedback easily, and quickly, by clicking on the star rating they would like to give. Doing so immediately updates the status on their profile.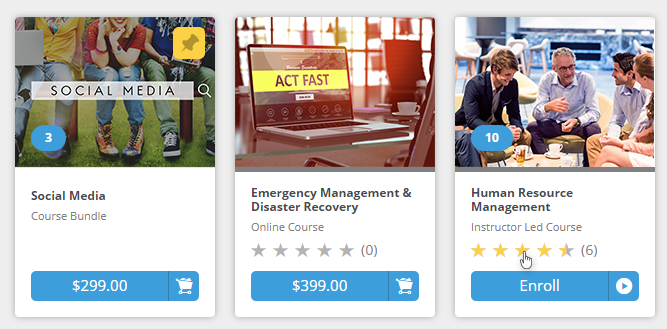 Admins can view data on Course Ratings in the Admin User Interface by accessing the Ratings report through the Courses menu.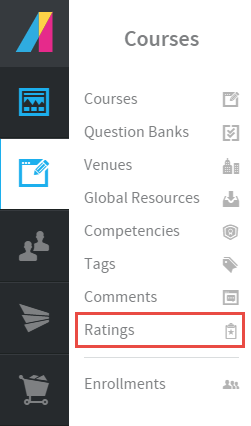 The Ratings Report follows the same familiar format found elsewhere in Absorb LMS. Clicking on a rating in the report will provide the option to Message User, or Delete the rating.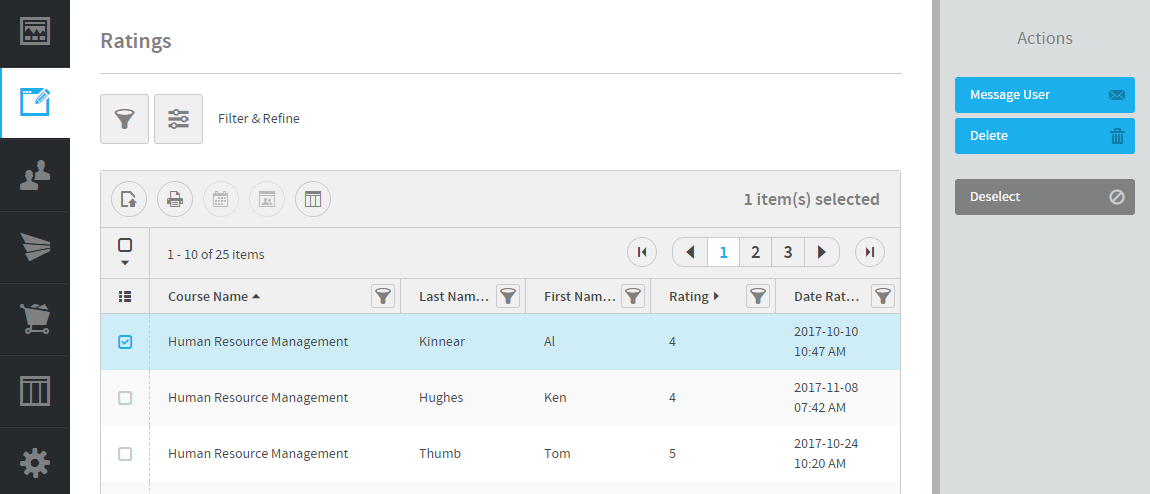 If looking for specific Ratings, the report allows Admins to filter by Course Name, Course Type, Date Rated, First Name, ID, Last Name, or Rating. This can be done by clicking on the funnel icon, and selecting from the options available in the drop-down list.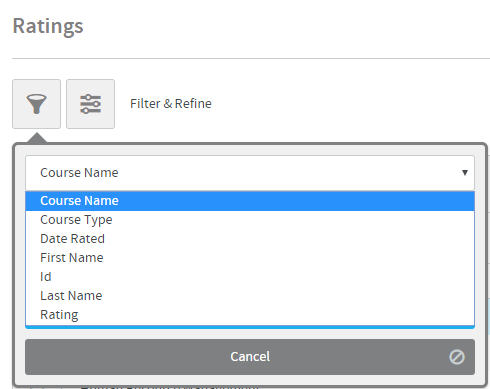 The report can also be further refined by Courses that are part of a specific Curriculum or Bundle, or for Curricula that contain a specific Course. After making a selection from the drop-down list, Admins can search for and select courses from the field below the drop-down, and then click on Refine.