Overview
The Learner Experience can be customized to create a unique user experience and match your brand. All customization options live in Manage Templates, located on the right-side menu bar. This article will outline commonly used creative assets and image sizing suggestions to assist with the creation of a customized design for the Learner Experience.
Design Assets & Image Specifications
Compatible file types are JPG or PNG unless otherwise indicated.
The image sizes suggested here are the recommended size to fit the space best.
Company Logo

(Max. 200 x 54px)
Compatible file types: JPG, SVG, or PNG
Color and black & white versions

Favicon
Login Image

(1920 x 1200px)
Desktop visible area: (1920 x 860px)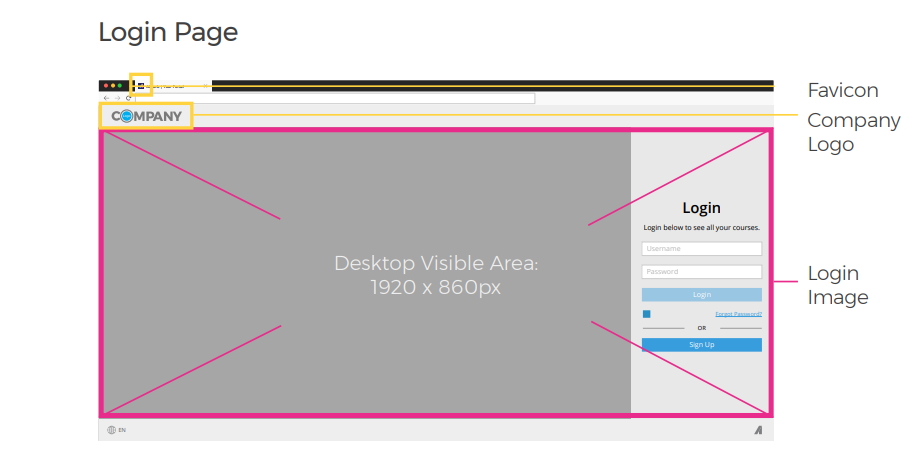 Welcome Image

Background: (1920 x 360px)
Foreground: (768 x 360px)

Dashboard Background Image
Tile Icons

(60 x 60px)
Compatible file types: PNG or SVG

Tile Background

Image size varies based on the number of
tiles per container and browser width.
Small Tiles: (320 x 160px)
Big Tiles: (1280 x 320px)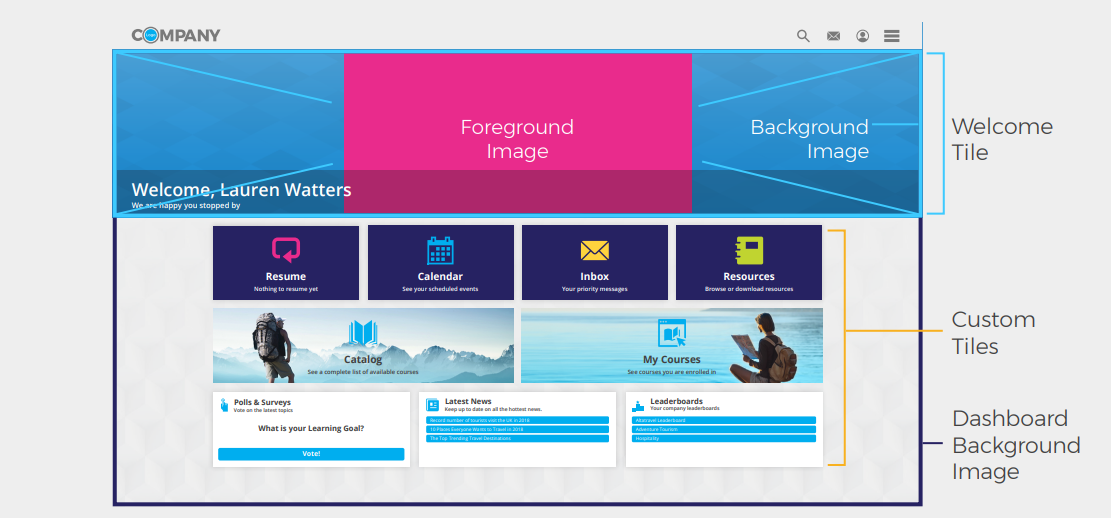 Inner Pages Banner
Course Details Image
Course Poster Image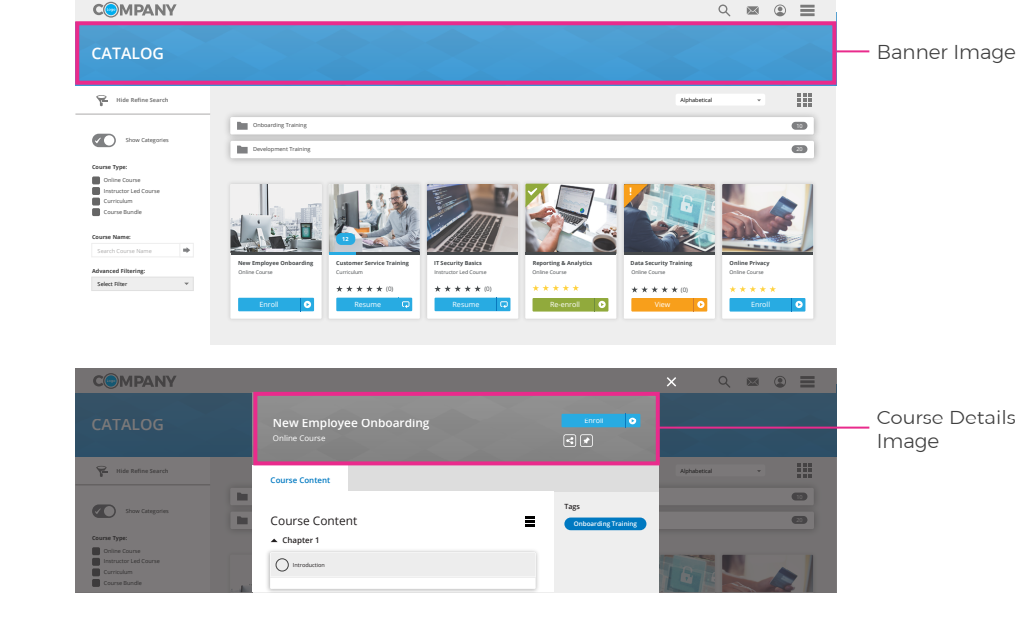 Menu Icons

(24 x 24px)
Compatible file types: PNG or SVG

Billboard Images

(950 x 360px)
Only applicable for Absorb Engage Add-on

For more information, check out the following Absorb Help Centre articles: