External Content Page
The external content page will allow you to open various external content as a page inside of your Absorb Create course.
This can be used to add content from other websites and enrich your material by referring your learners to view content on your company website or other website.
Add an "External content page" in your course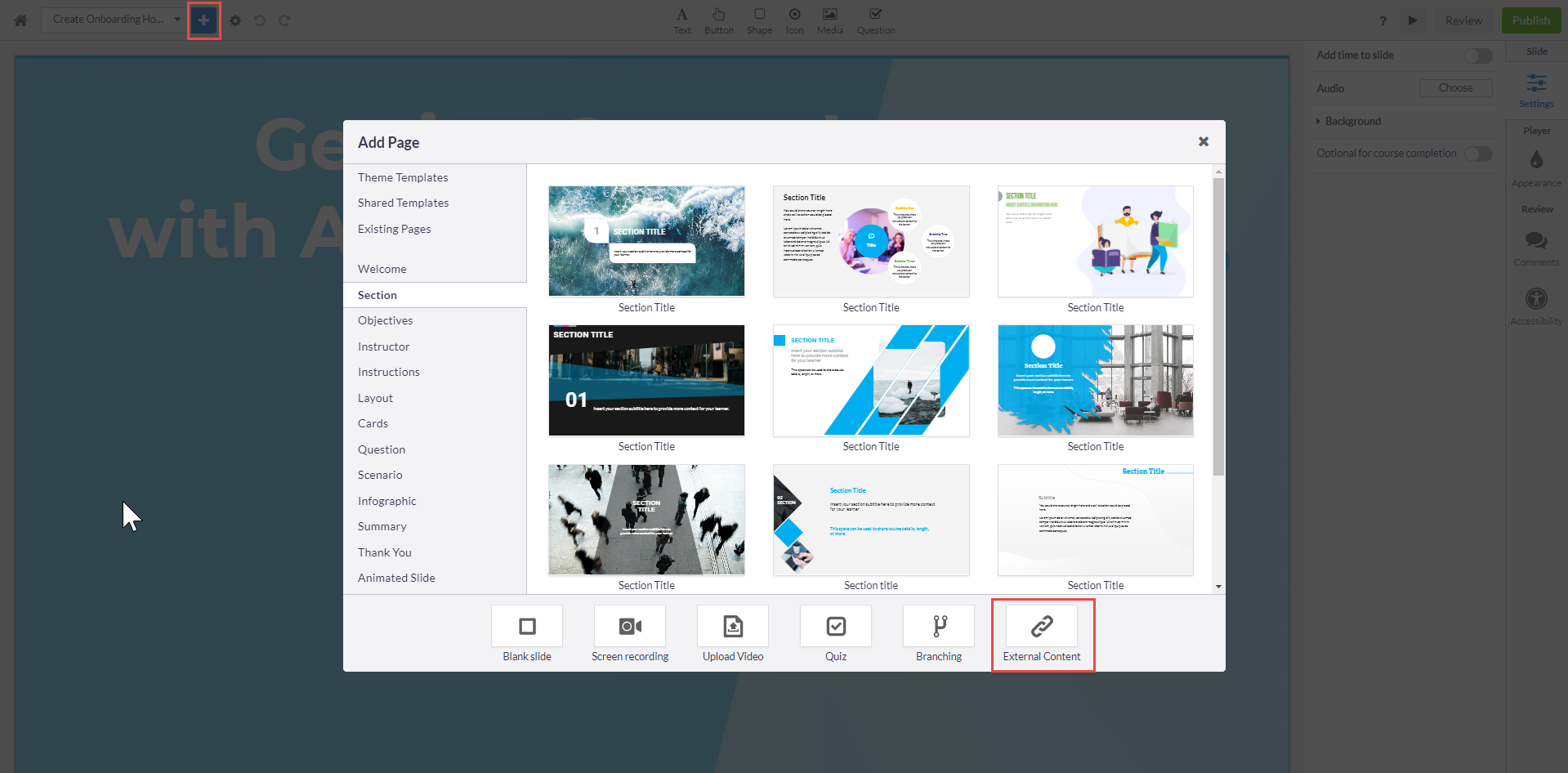 Name your page and click continue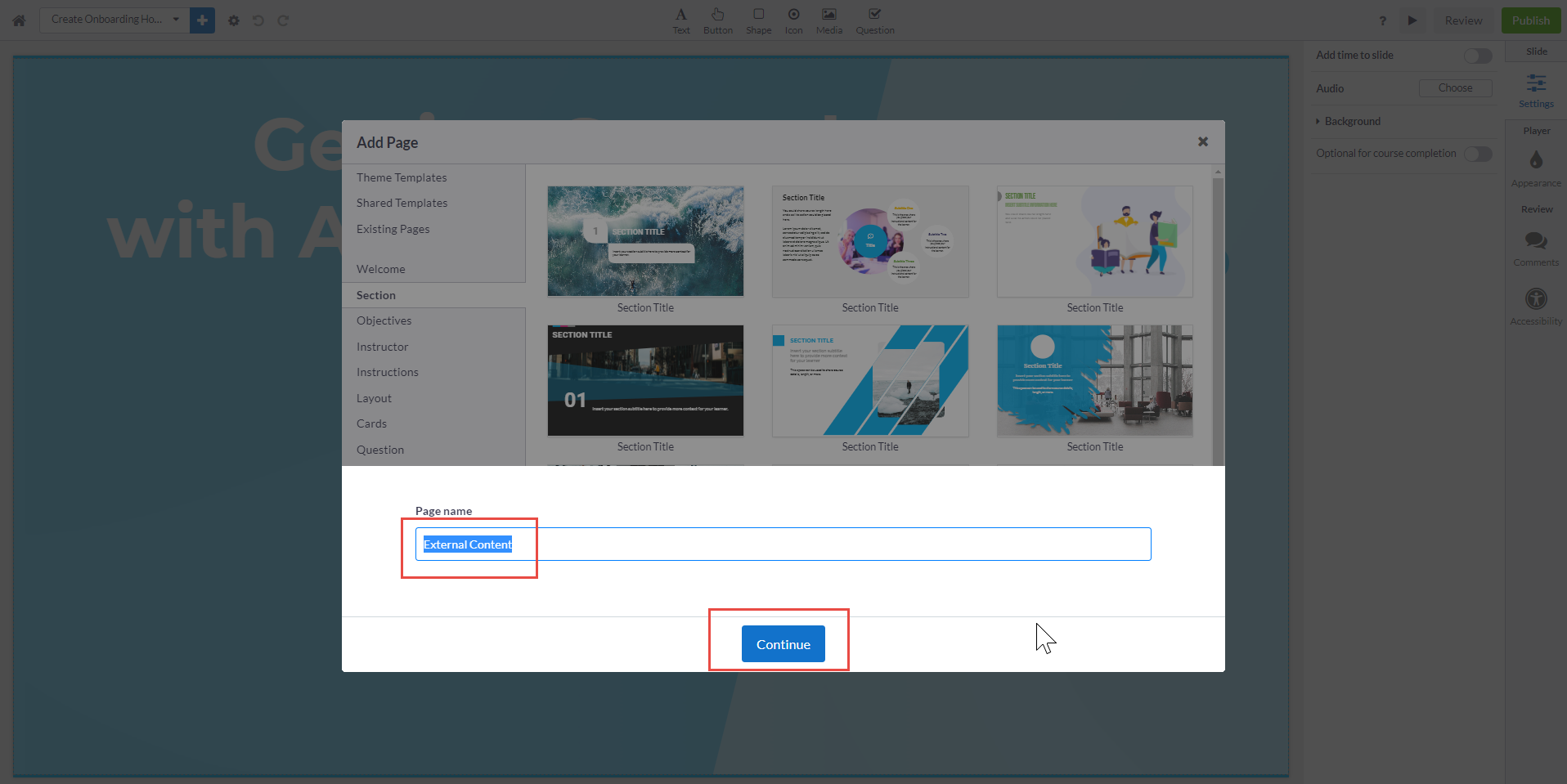 In order to do so, you simply have to enter the URL in the field shown below: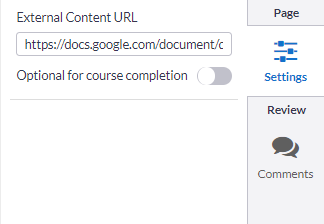 The only parameter to be set in this page is the 'Optional for course completion' parameter. Setting this to on will allow the learner to skip this page and the course will still be considered completed upon finishing the last page.
You can use the external content page to link to various different types of content, this could range from a website to an external survey from websites like SurveyMonkey, you can also link to technical sheets like a google spreadsheet. Opening the spreadsheet or any type of dynamic sites, the learner will be able to input data the same as they would access a normal spreadsheet. Please keep in mind that we cannot support every type of external content, this mainly depends on how the website is coded and various factors. It will be up to you to experiment and determine what works and doesn't works.
Preview of the External Content
The external content will be displayed inside of the content area of the page as shown below. As shown here, the course menu and navigation buttons are all functional, as well as the links within the external content.
Suggested Use Cases
Web resources that are available to public--News articles, scholarly documents, legal resources product documentation
Google shared resources "Anyone with link"--Docs, Sheets, Forms, Slides, etc.
Exceptions
In a few specific instances, such as SSO-authenticated content, external content is not supported. If you find that a resource is not working with external content, use the On Click--Open Webpage modal under the Behaviors tab: