This E-Commerce module enables you to monetize your content. Some content may warrant multiple enrollments and, you may want to offer a different price point for content purchased a second (or further subsequent) time.
Course Repurchase enables you to configure a price which is displayed to learners who meet the re-enrollment criteria for a given piece of content. Learners will need to pay the repurchase price before they can re-enroll into content.
Enabling Course Repurchase
Before courses can be configured to have a Repurchase Price, this feature needs to be enabled in E-Commerce settings.
This feature can be found in the Settings section of E-Commerce Settings.
Configuration
With Repurchase enabled, it is now possible to Allow Repurchase for a course. When creating or modifying a course, this can be enabled in the E-Commerce section.
Course Repurchase is available for the following Course Types:
Online Course
Instructor Led Course
Curriculum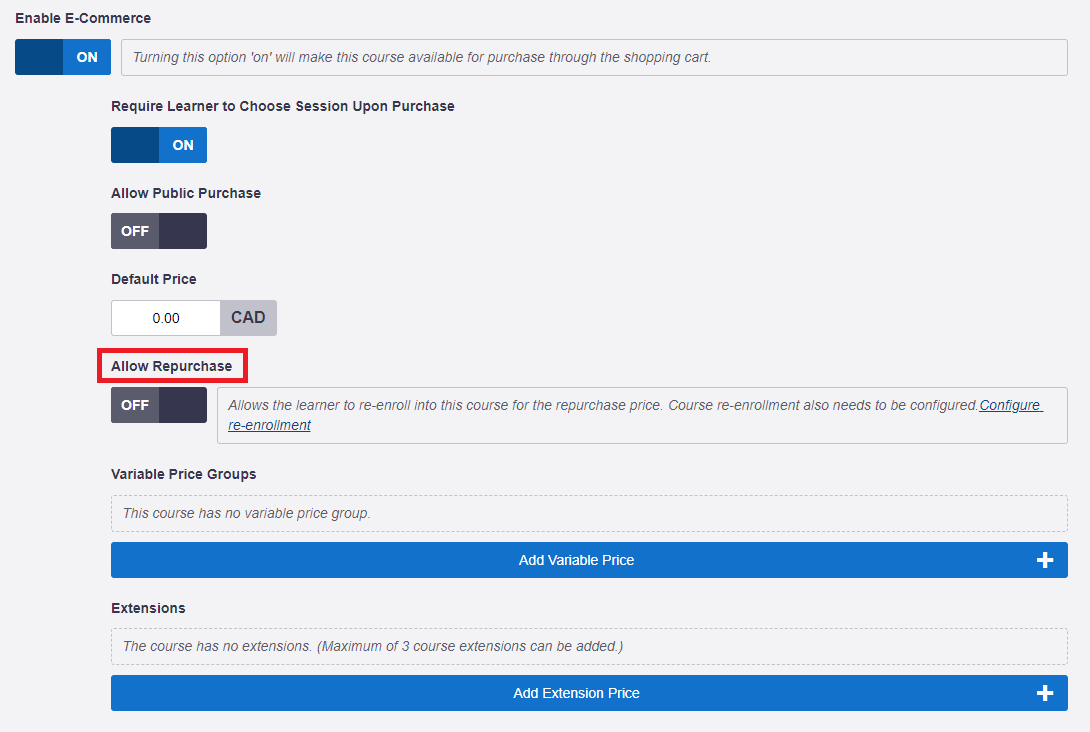 Once this has been enabled, the Repurchase Price can be configured for the Course.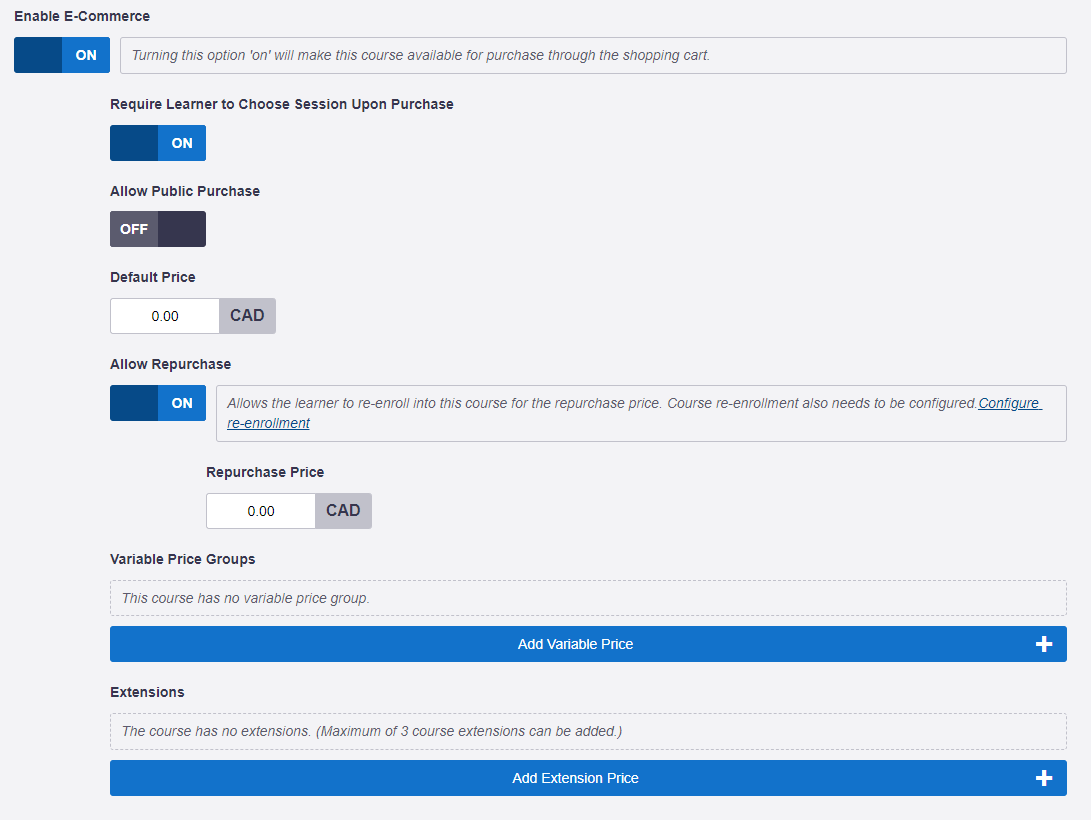 In addition to enabling Repurchase, Re-enrollment needs to be configured for the Course before the Repurchase Price will be displayed to Learners.



Learner Workflow
Courses which have been completed, with Repurchase and Re-enrollment enabled, where the Learner meets the Re-enrollment criteria will be presented with the Repurchase Price displayed.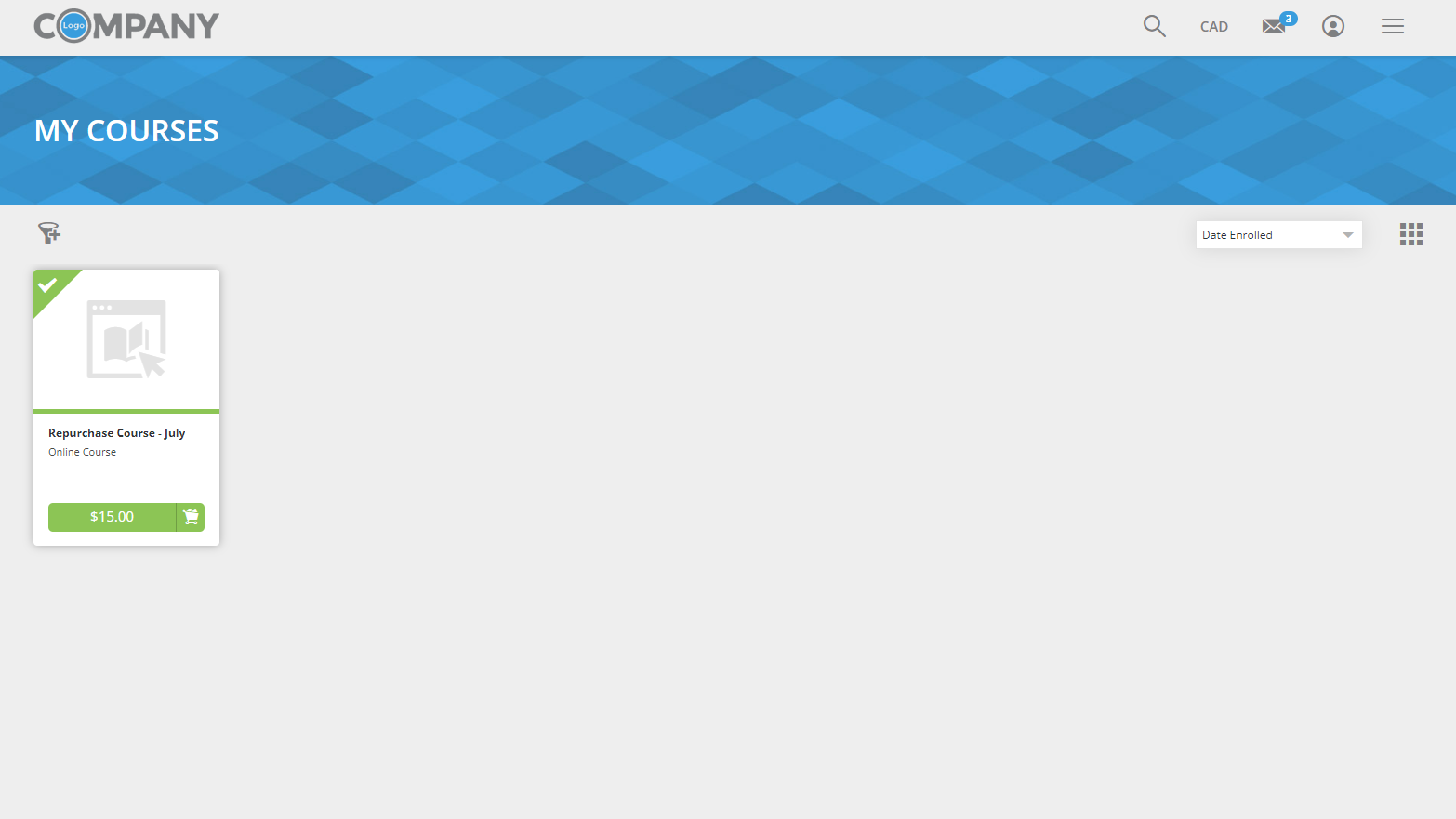 During the checkout process, Repurchase items will be appear in the cart among all other types of purchasable items, and a banner message will indicate to Learners that they will automatically get re-enrolled into Repurchased Courses.
It is not possible to change the quantity of Repurchaseable items which have been added to the cart.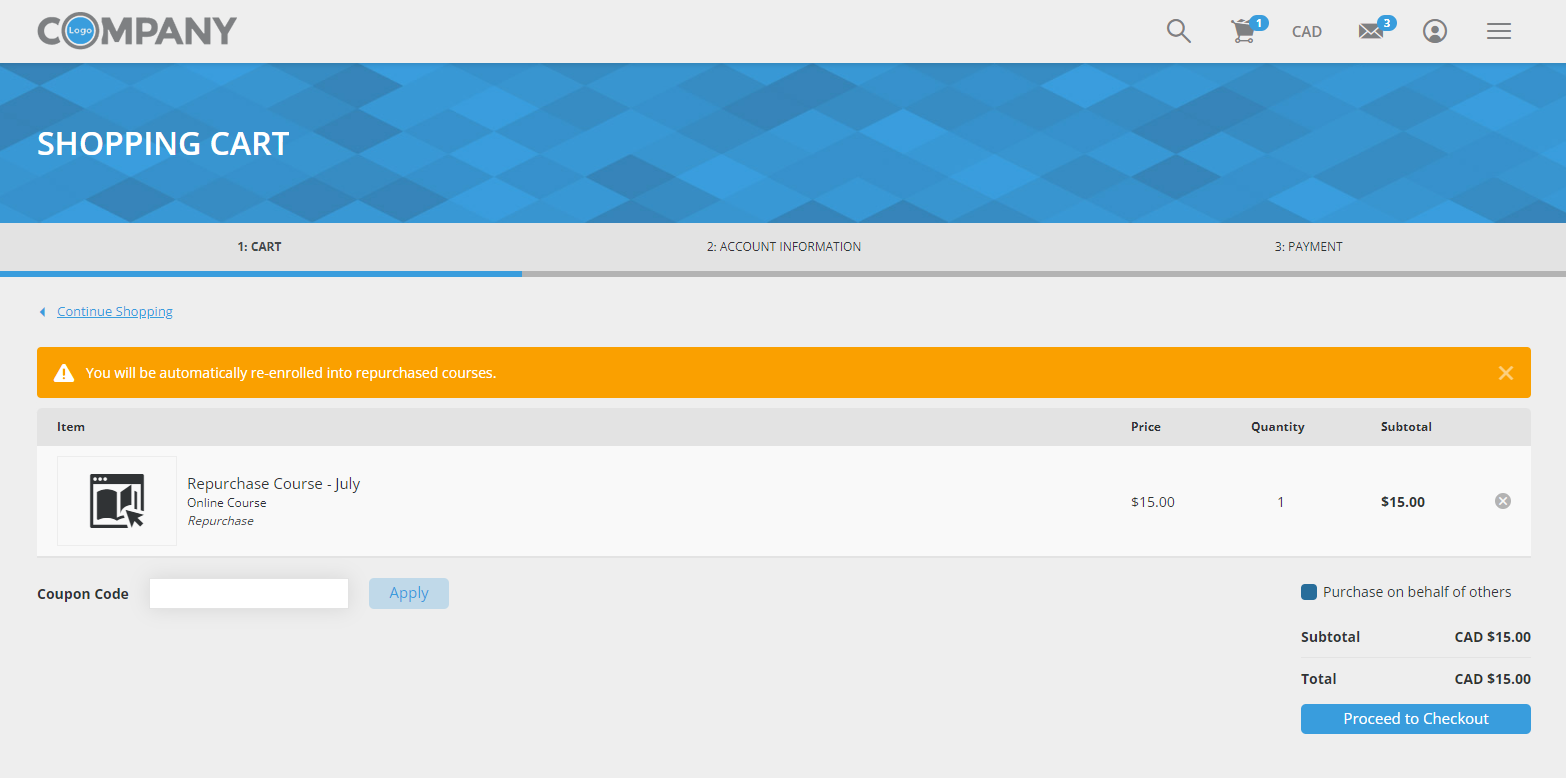 If either 'Purchase on behalf of others', or any additional items are added to the cart with a quantity greater than 1, then an error message will appear and you will not be able to proceed further.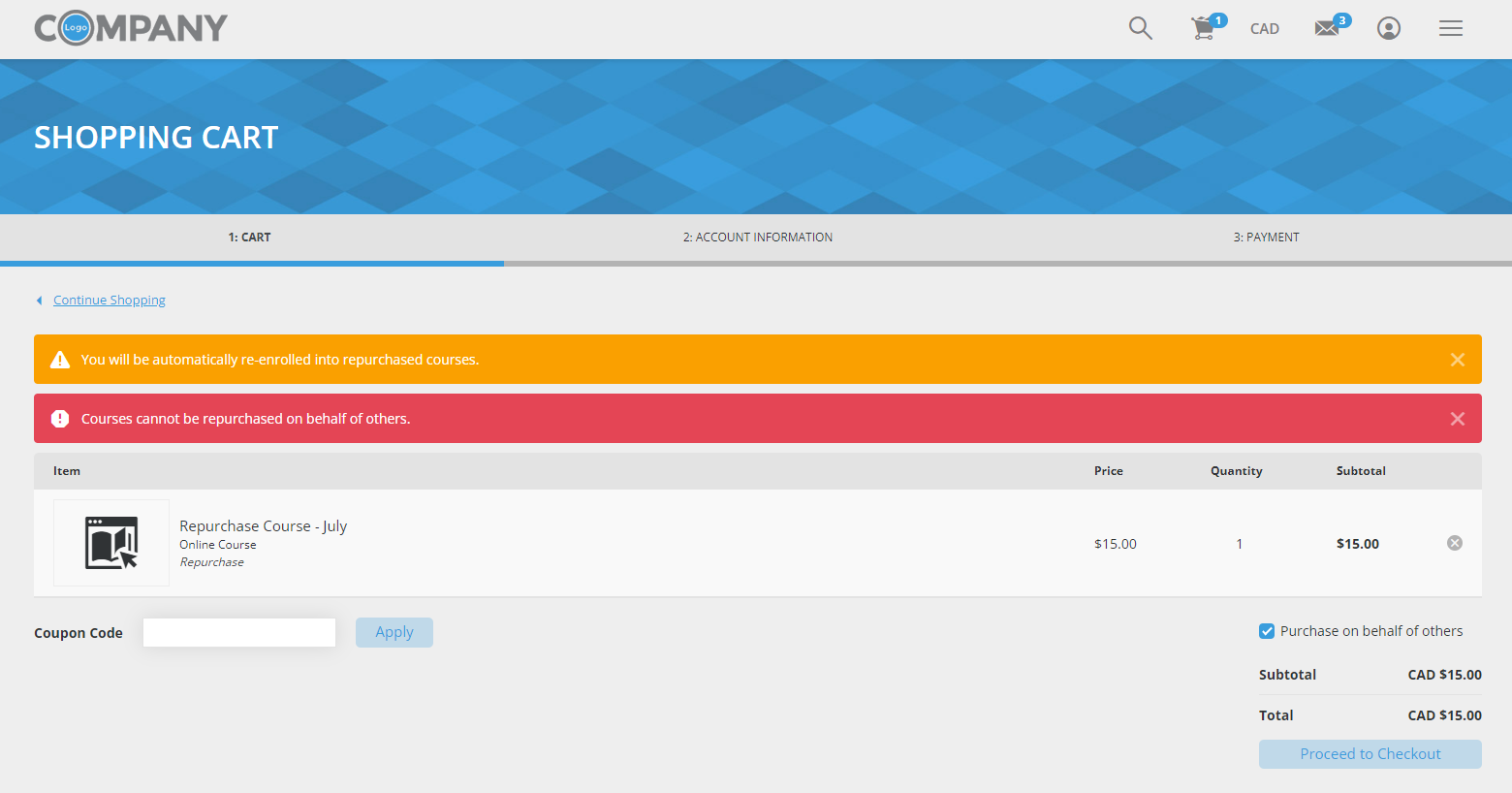 After completing the checkout process, the invoice will display Repurchase in the Type field. Depending on the payment method, the transaction may need to be approved before the Learner has access to their Repurchased Course.