If you have a silent screen recording that needs an AI narration, or a narrated slide that needs background music, you can add separate audio to the slide using the steps in this article.
Step 1. Upload/add the audio track
Select Audio from the object ribbon to upload or add your new audio track:

Step 2. Customize the appearance and arrangement of the media object
The visibility, auto play, and layer position can be changed to place your audio within reach of users, or out of sight.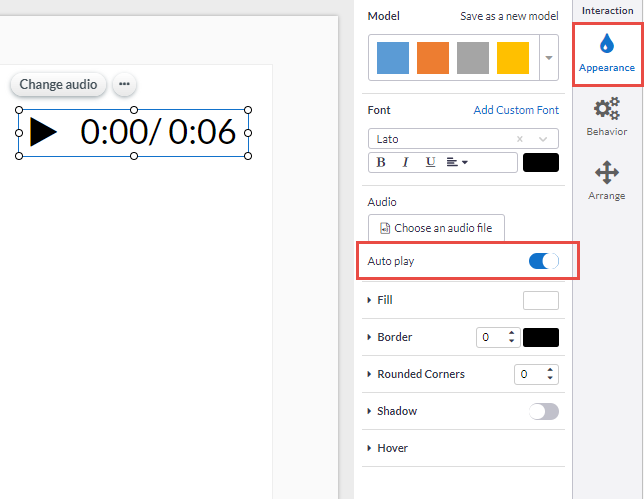 Step 3. Customize the behavior settings of the audio object
Be aware the Pause Slide setting is toggled on by default, and will override the playback of the slide itself. Toggle this off to set a common starting point for the audio and video.

Limitations
These audio objects will not play in synch with the playback of the overall slide; if a learner pauses the slide, the audio will continue, and vice versa