Customizing Tile Icons
The icons within your dashboard tiles can be customized to give your learner interface a more customized look. With the appropriate permissions, navigate to the Manage Templates area and then to the Public Dashboard or Private Dashboard tab. Each tile icon can be customized independently (e.g. hyperlink tiles that open files or links can each have their own icon related to their content).
To customize the look and feel enable Customize Tile Theme for the tile.
Icons can be either SVG or PNG only, with a maximum file size of 50KB and recommended dimensions of 60 x 60 px.
Use a SVG if your icon is a simple shape with only a single color.
Use a PNG if your icon is complex or makes use of multiple colors.
SVG
Single color cutout shape (icon)
Color can also be customized per tile using the "Tile Icon color" or it inherits from the Theme tile color
Use transparency within the icon so that the tile background color shows through
Typically loads faster than a PNG
Scalable Vector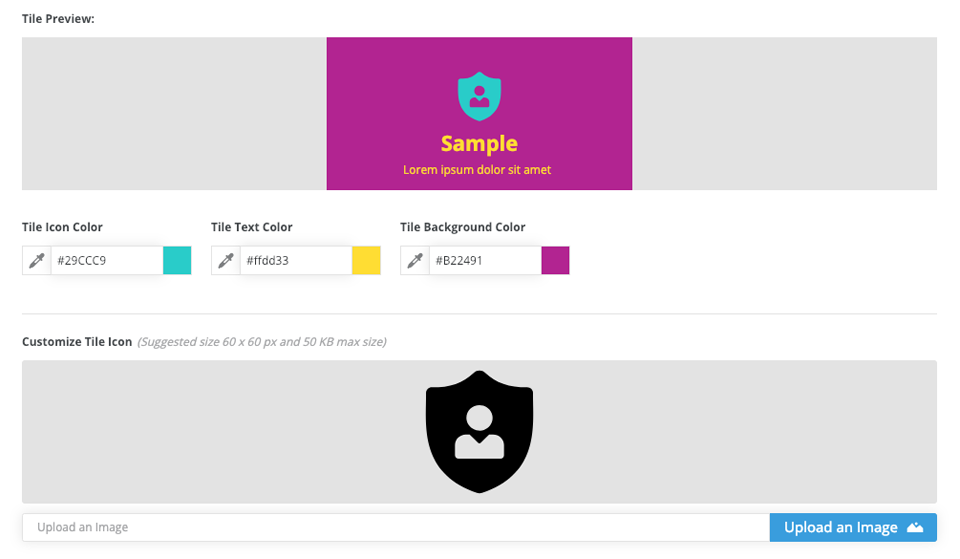 PNG
Can display multiple colors
Cannot customize the icon color in the LMS
Raster Image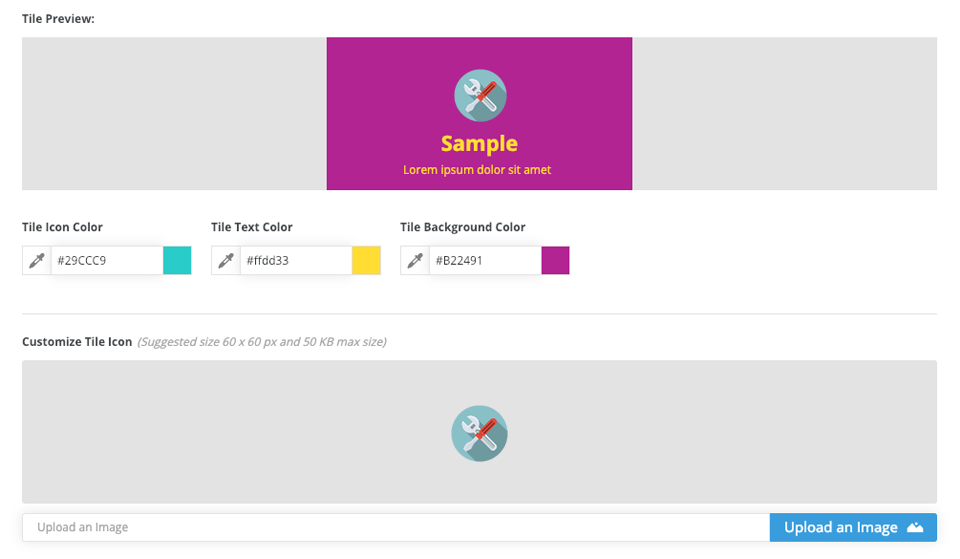 Regardless whether you use a PNG or SVG, try to use an icon that will be suitable for the different dashboard tile layouts.

Tips for Customizing Tile Icons
Make sure that the text and icon color have a high color contrast from the tile background.
Ensure text (inside & outside) is legible on all tiles.
Create and upload icons with a minimum dimension of 60 x 60 px to avoid loss of quality or pixelation.
If a SVG or PNG is not properly exported or created, icon details may be overridden.
Screenshots will always contain background colors, make sure to crop with precision.
Feel free to use online tools to help you create your own color patterns such as: