The login image is the first image your learners will see. It can be an image relating to the company brand, LMS content, or an abstract image as well.
There are several settings available for admins to customize the Login image:
Background Image Display - Configure the image to fill or tile Image
Alignment - Configure the image focus when scaling the browser Image
Opacity - Configure how transparent or faded you want the image to appear.
In This Article
By Default
If you do not upload a login image, your login background will be a solid color (the darker version of the Base Color set in your template's Theme settings). If you have public dashboard enabled, you can upload a welcome image as an alternative to your login image.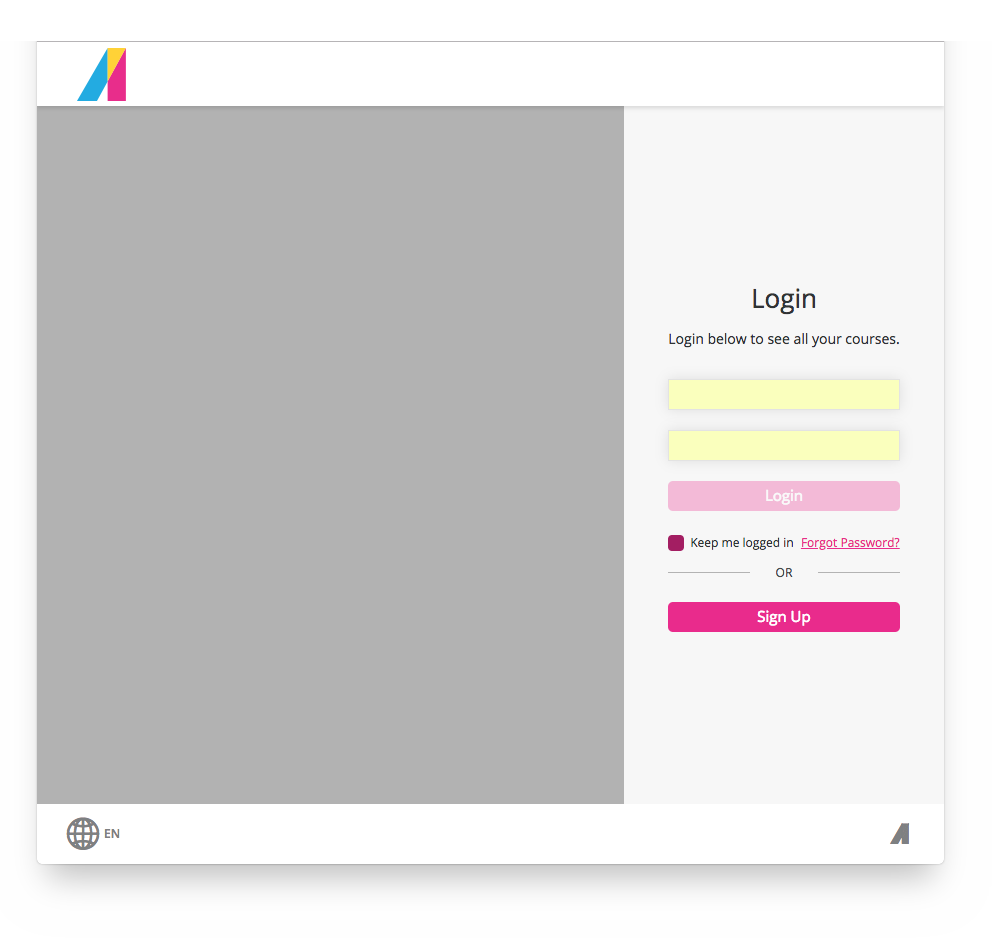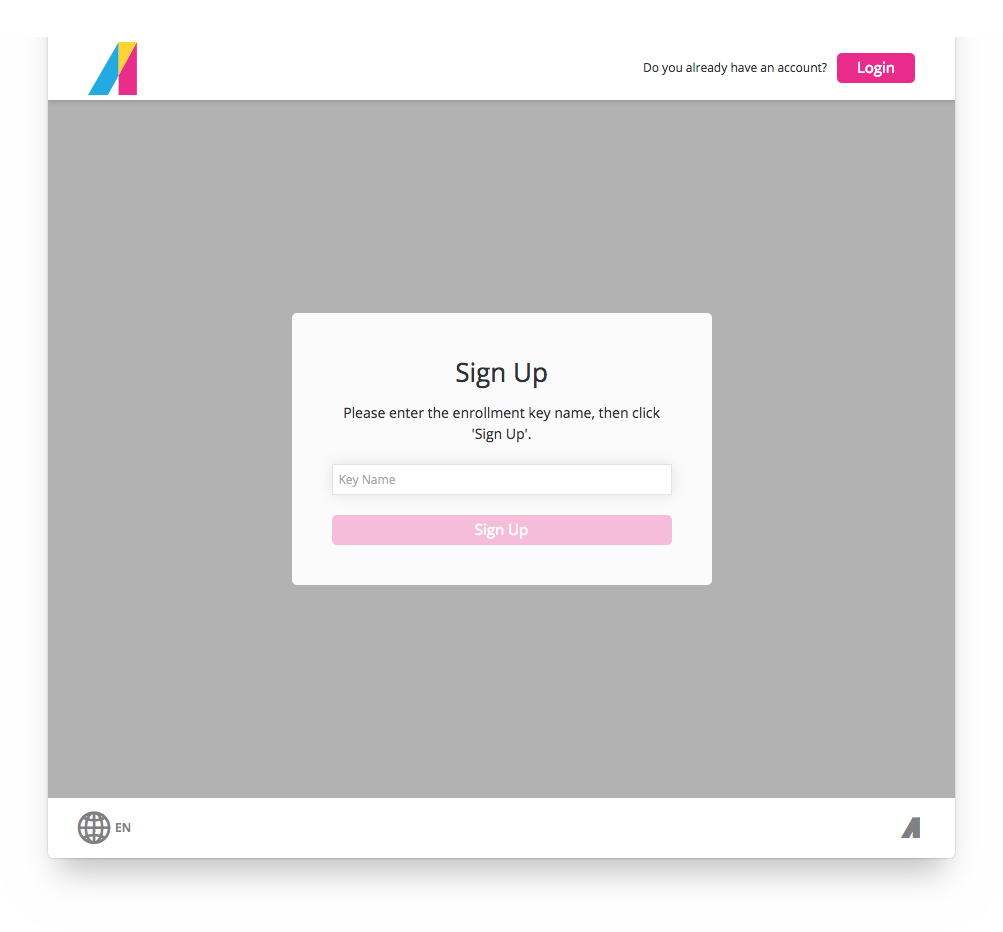 Recommended Image Size
1920px x 860px and 1 MB max file size.

Login Images - Appearance on the LMS
Visualize the login page and see how the login/signup form interacts with the image. System Admins can change the alignment of the login form but the sign-up form is always center aligned.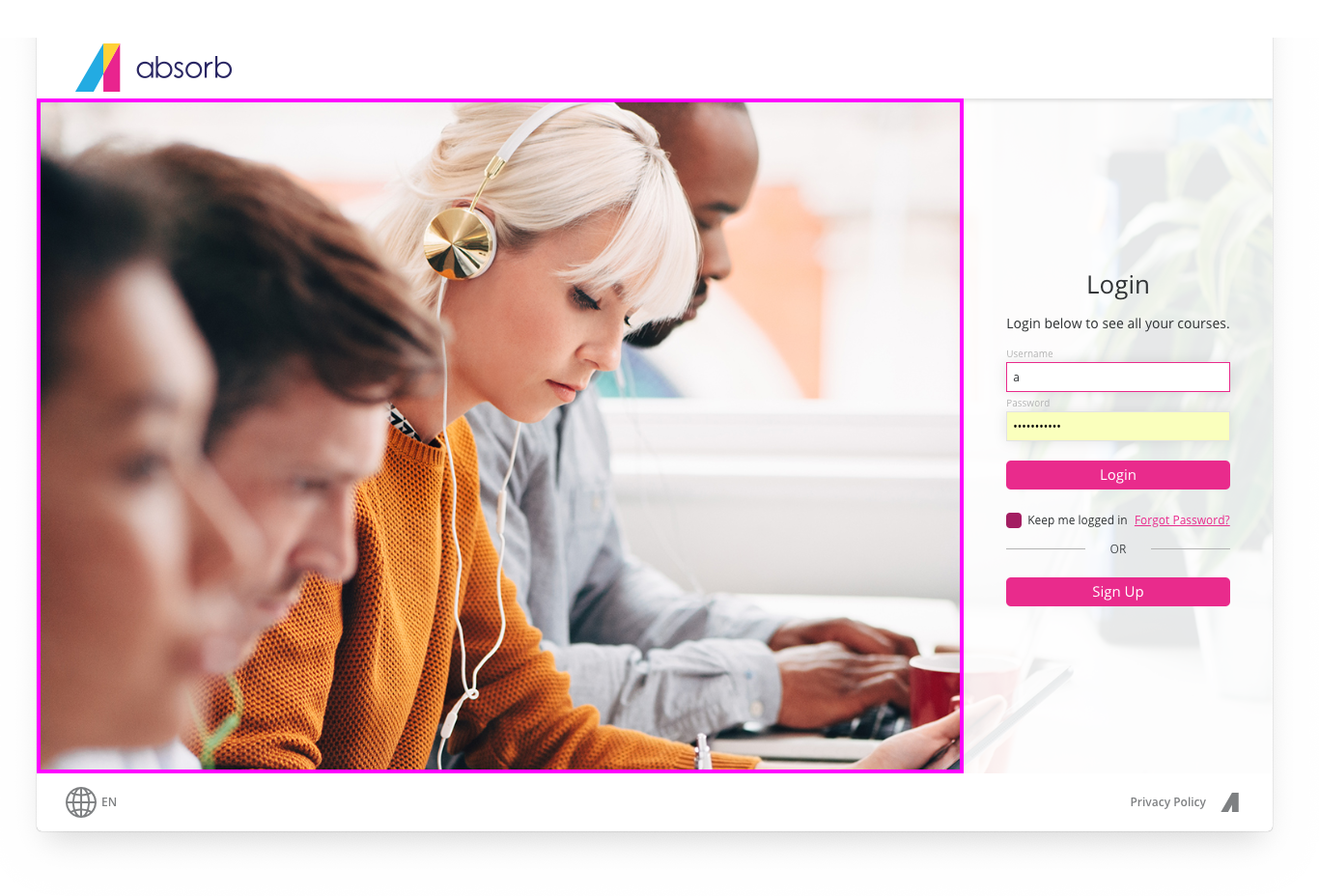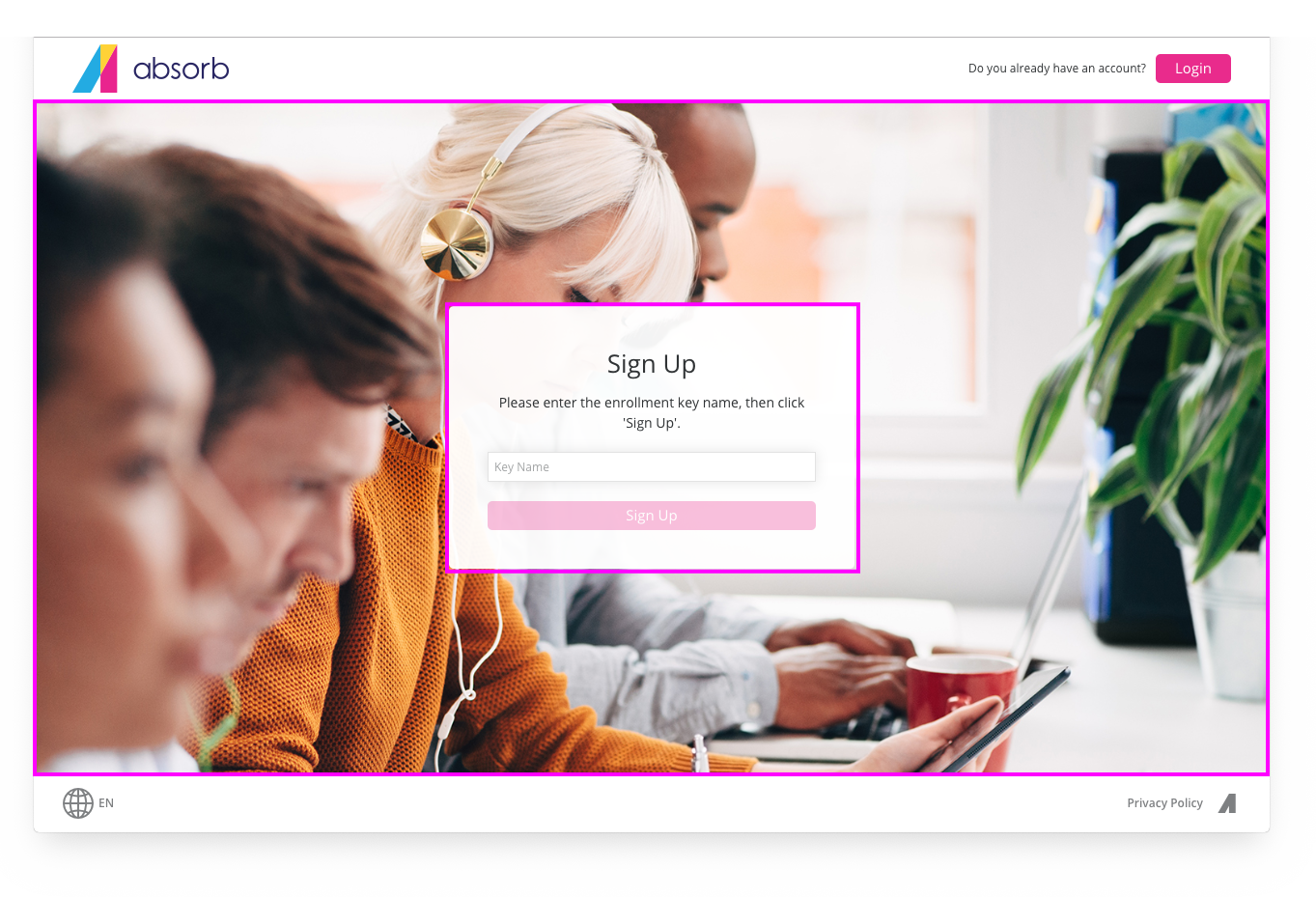 Login Page Details
The login form and signup form overlays on top of the login image. The best choices for a login image are abstract images and company branded images. The image focal point is aligned to the right, having an abstract image avoids any unwanted image clipping.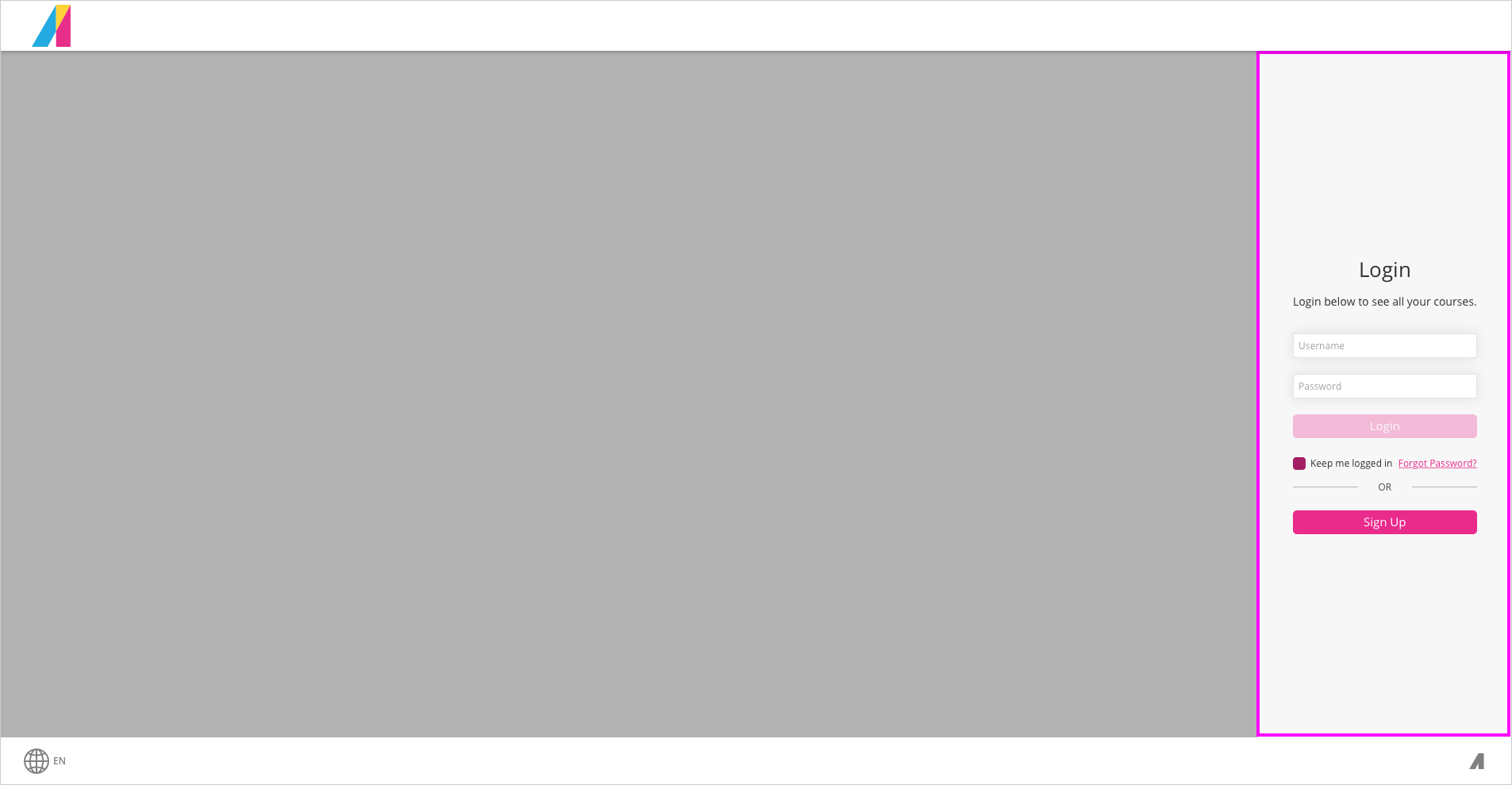 Examples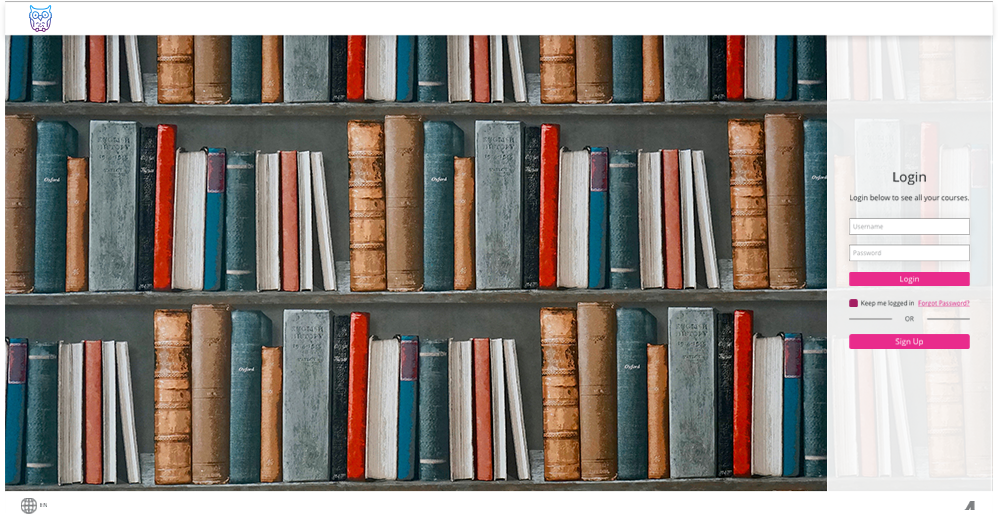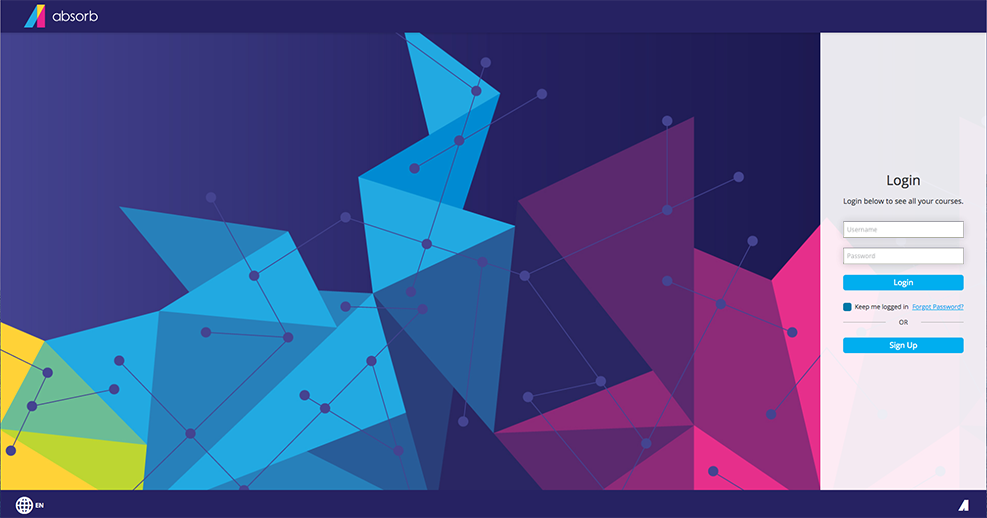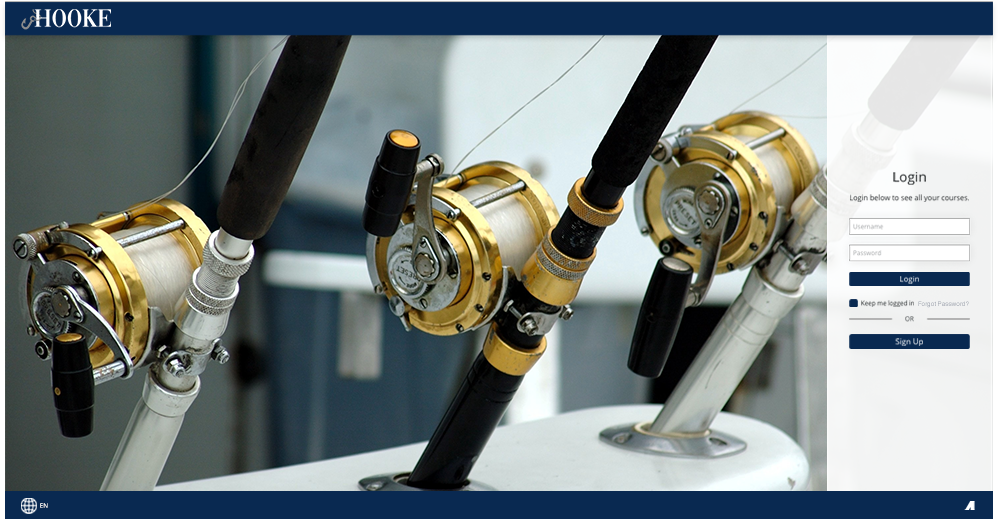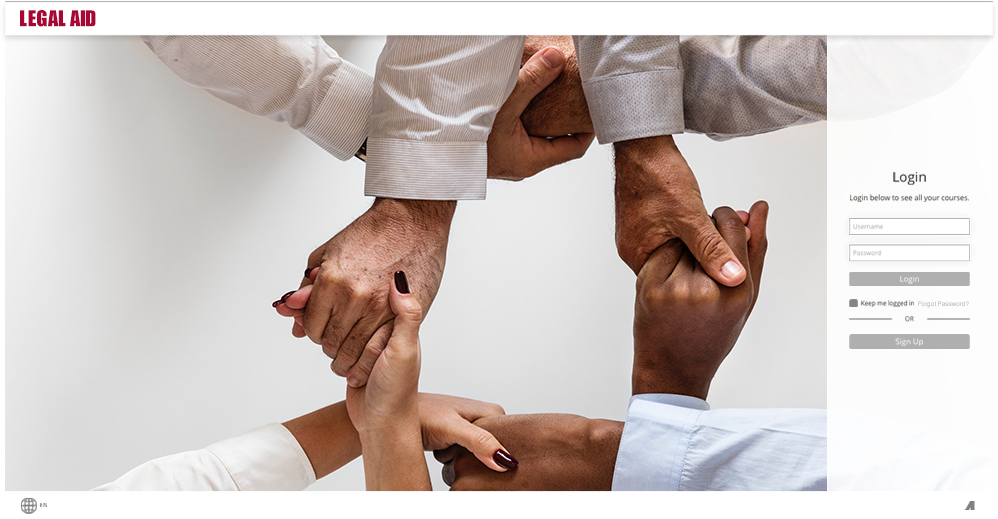 Considerations
Images with Text
Images with text are not recommended. Exceptions include abstract images, showcasing a programming language, word documents, and handwriting. If you have text that you want your learners to read, be wary of the login and sign up form overlays.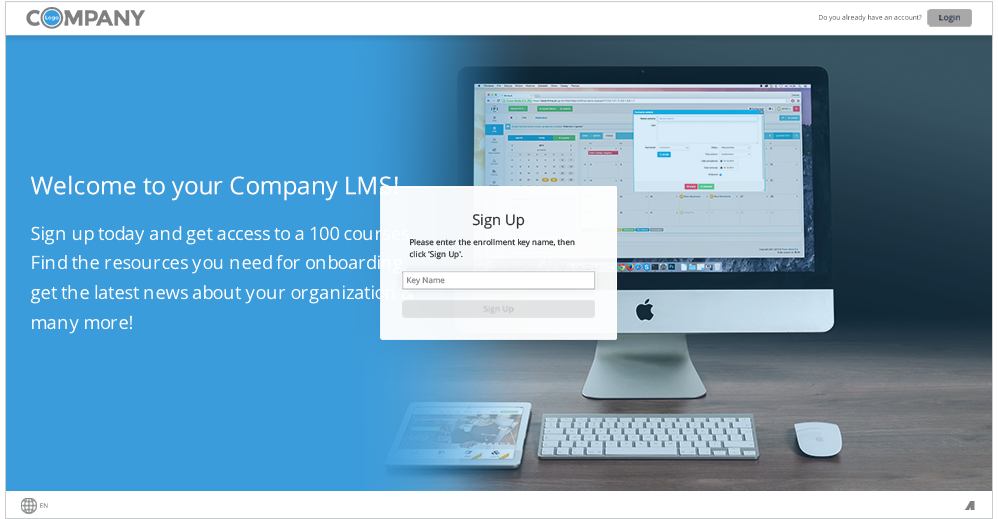 Focus
Don't use images with a focus. A good login image should be generic or abstract. Use caution when using images with depth-of-field or have a blurred effect.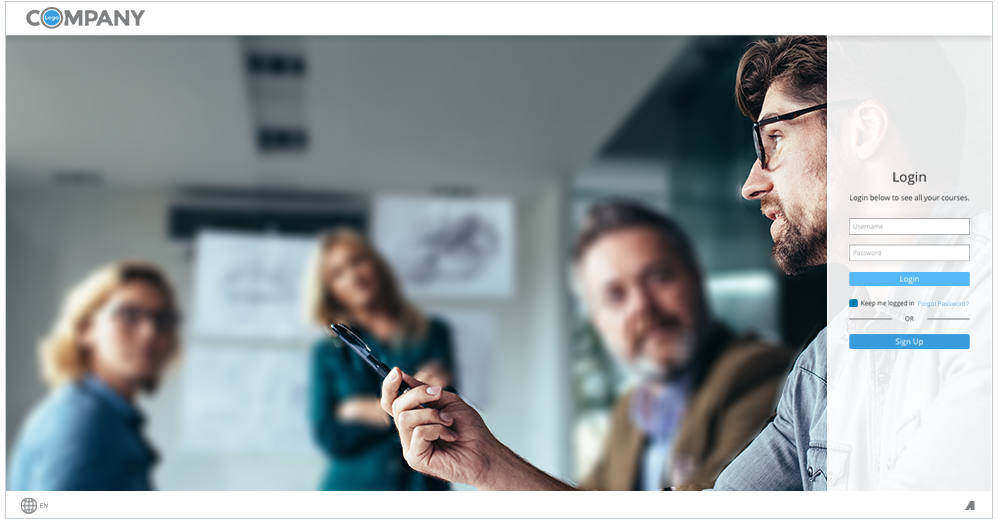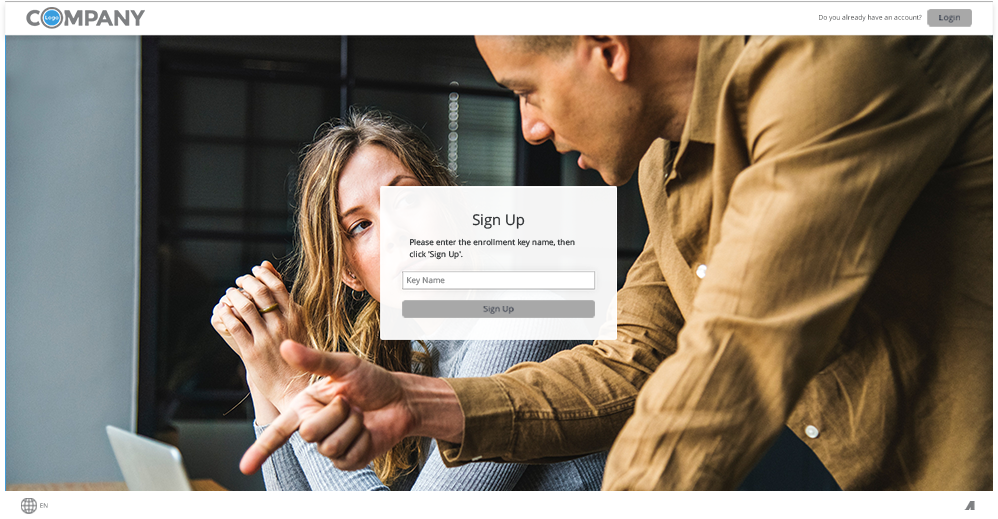 Aspect Ratio
The standard aspect ratio for a login image is 16:9, a rectangle shape.

Transparency
The background color for your login image is the darker base colour that you have set in the theme tab of your Template. Make sure the transparent image will blend well with the darker base colour. Use the proper aspect ratio to avoid stretched images.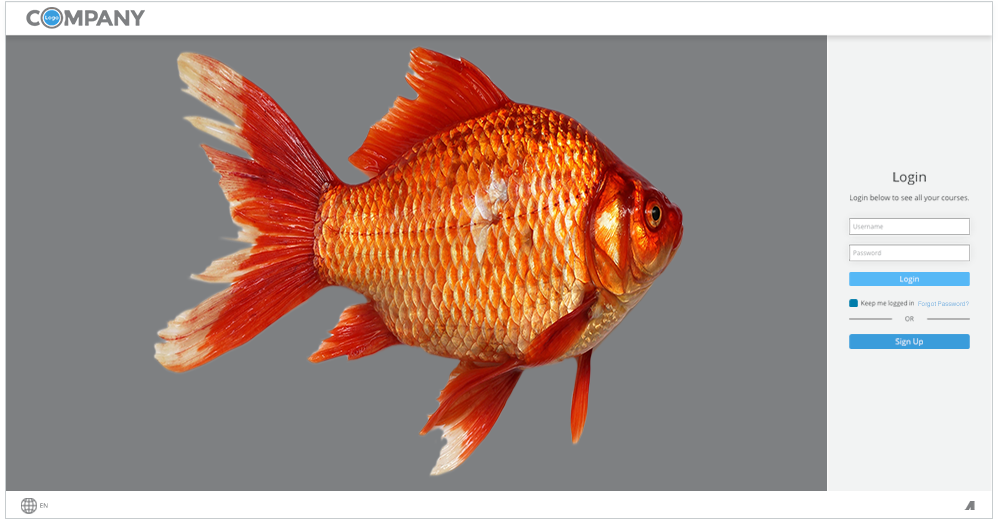 Monochromatic Images
It is possible to get away with having a login image that is a colour pattern. Take into consideration the colour of your header and footer, making sure it doesn't blend in. Login images that look like one colour can make your login page look bland.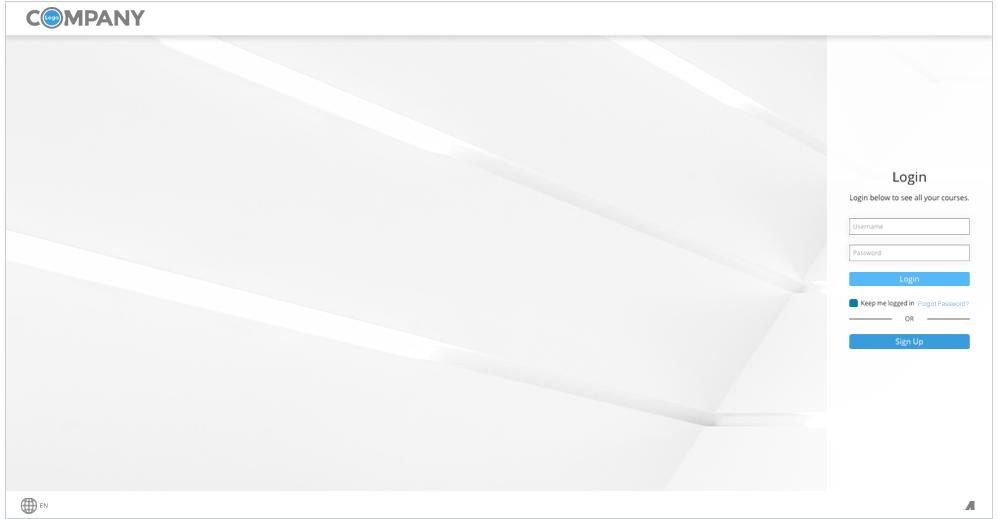 Copyright
Use images that you own, have purchased, credit authors properly, ask permission for image usage or use creative commons license images with caution. Protect your content from copyright infringement.