This article is part of the series created to provide details on features available when using the Admin Refresh interface.
Introduction
With the Admin Refresh experience, you can create customized Administrator Dashboards, providing high-level, visualize details relevant to specific admins such as the number of logins, enrollment status, and many other data points.
Once you enable the Admin Refresh experience, you will begin with a blank Dashboard canvas. System Administrators will have a messaging prompting them to create or assign Dashboards to themselves or other admins. Until a Dashboard is assigned, all other Admins will see a welcome screen.
Example: Initial System Admin Dashboard Screen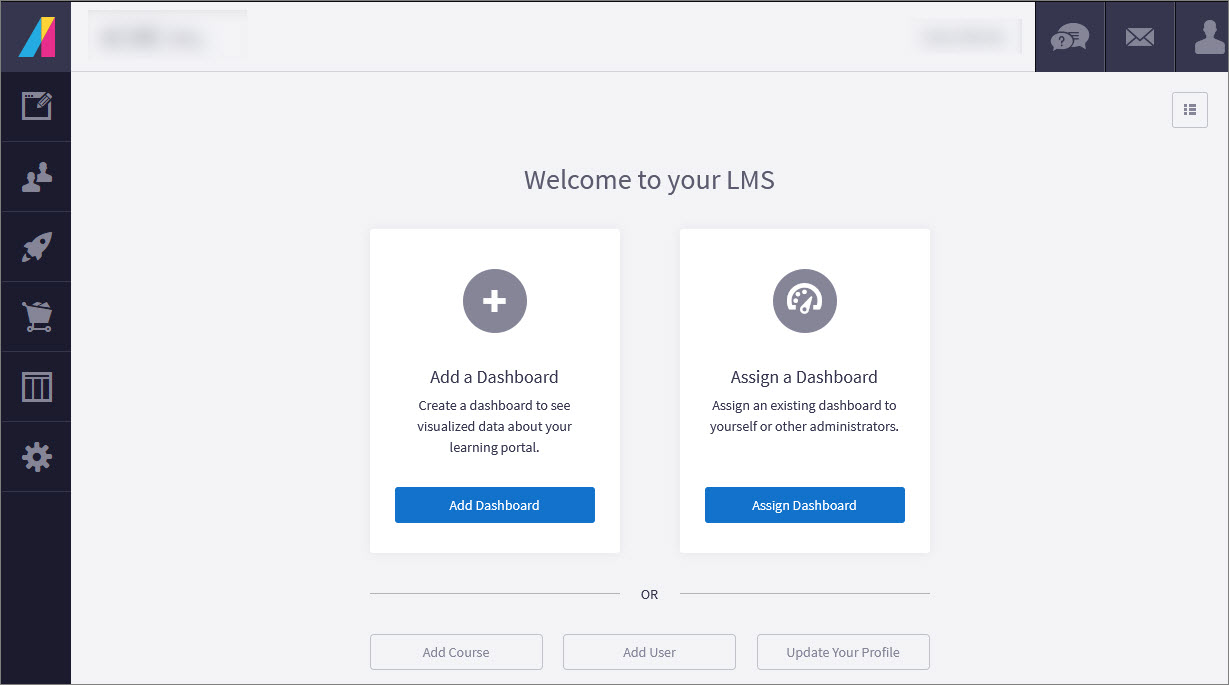 Example: Initial Admin Dashboard Welcome Screen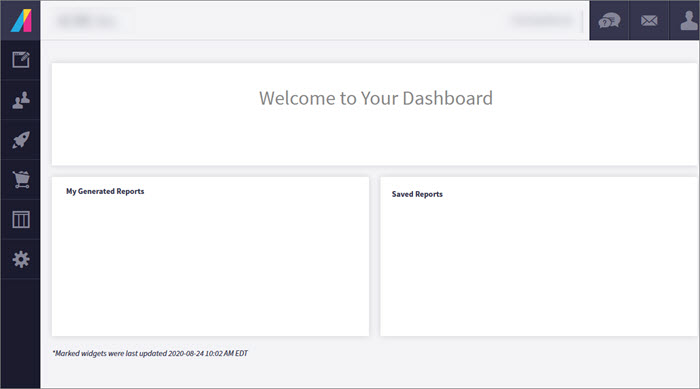 Important Note
An Admin does not have access to modify the Admin Dashboard templates, no matter the permission levels applied. Only a System Admin account has these permissions within an inherent role.


---
Instructions: Add a Dashboard
Step
Instructions
1. Add Dashboard
Beginning from the Admin Interface > Dashboard section, click the Add Dashboard button. A pop-up window will open.



Alternately, you can click the Manage Dashboard button and select Add Dashboard from the drop-down menu.

2. Dashboard Layout
From the pop-up, choose a

dashboard

layout

by clicking its radio button or icon, then click the

Next

button.

Note: Each layout icon provides an example of the format.
3. Manage Dashboard
The pop-up window will update to

Manage Dashboard

and present additional configuration options.
4. Dashboard Settings

General

Setting
Details
Status

Click the toggle button to change the status setting.

If Active = The Dashboard is visible to assigned administrators.
If Inactive = The Dashboard is not visible to assigned administrators.

Name
Enter the Dashboard's Name. This is a required field.


Access Rules


Setting
Details
Dashboard Assignment
Click the Add Rule button to configure which administrators you want to have visibility to the Dashboard.
Dashboard Editors

Click the Select Department button to identify which Department's administrators will manage the Dashboard.

Use the Add Rule button to add conditions to refine results.

5. Save

Click the Save button to save and close.

You will return to the Dashboard, which will now display the layout selected.
Next: How to Add Widgets to the Dashboard