Tags
Admin Refresh Experience: Course Administration
---
Table of Contents
---
Overview
A Tag is a term or keyword you can add to training items administered within Absorb LMS. Tags can be applied to all Course types, Global Resources, Billboards, and Collaborations.
Tags are an easy way to build relationships between content available in the system. Tags make it easier for both Admins and Users to find assets in the LMS by receiving better return results for system searches.
You can also use Tags to filter and group content together in the Catalog and the My Courses page. Admins can use Tag values to filter tables, report results, and other lists within the LMS.
Note: When a Tag is assigned to an existing item or to a new item, it will not be linked to that specific item within the Global Search option until Absorb runs a regular scheduled process on Saturday mornings. The Tag can be used to search for Courses and Resources within the Tag Filter on the Course Catalog page or My Courses page immediately after adding the Tag.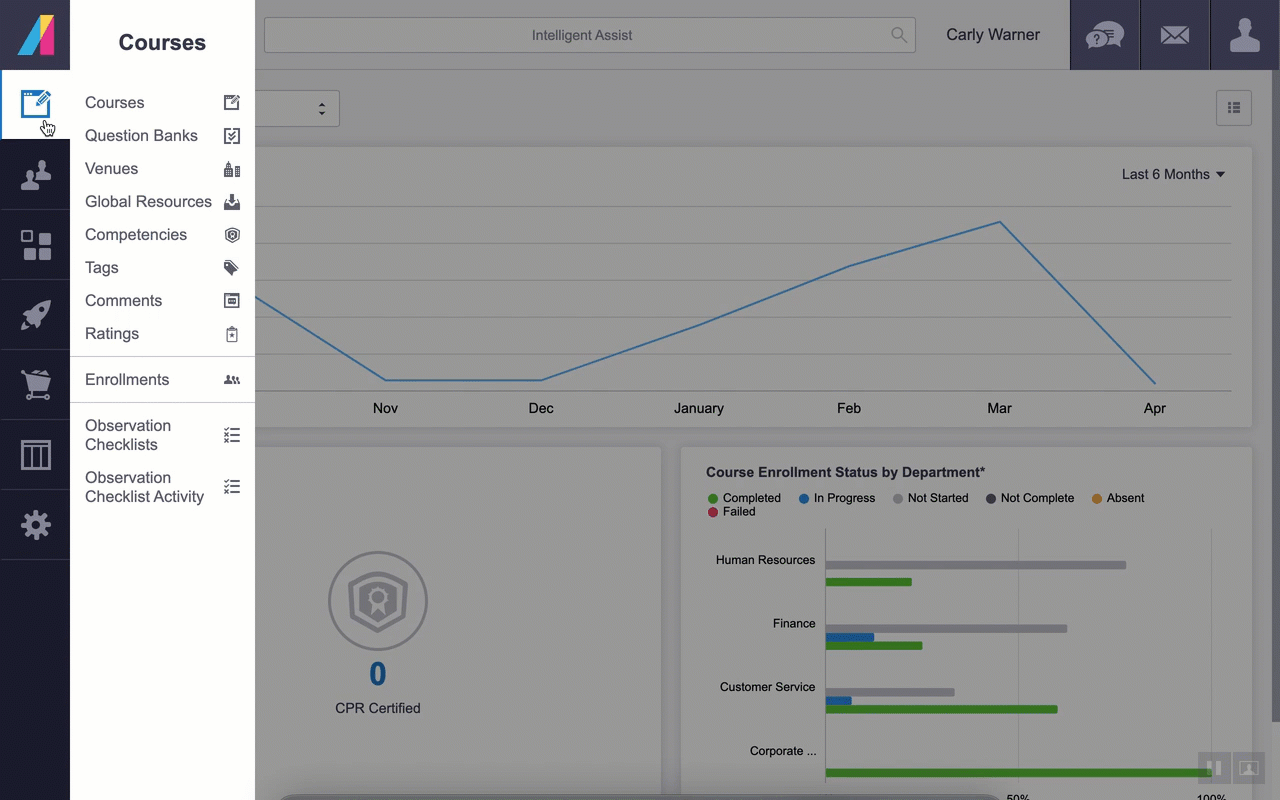 Instructions
How to Add a Tag
Step 1
Navigate to the Tags Report page by clicking the Courses button from the Admin Menu and choosing Tags from the sub-menu. You will be routed to the Tags Report page.
Step 2
From the Tags Report page, click the Add Tag button from the right-hand context menu. You will be routed to the Add Tag form.


Step 3
The Add Tag form consists of a single field: Name. In this field enter the name of the Tag.
This is how the Tag will be identified within the system. For example, "Billing".
The Tag Name is visible to Users in the Learner Experience.

Step 4
Click the Save button to save the new Tag and close the form. You will return to the Tags Report page.


---
Automatic Tagging
A great feature for you to consider enabling in your environment is Automatic Tagging.
Automatic Tagging will create and apply tags to Courses based on the Title and Description. Tags created with the Automatic Tagging function are identified by an asterisk symbol (*).
Manage this feature in Portal Settings > Info > Enable Auto Tagging.
Note: Global Resources, Billboards, and Collaborations do not employ Automatic Tagging.


Example: Auto Tagging in a Course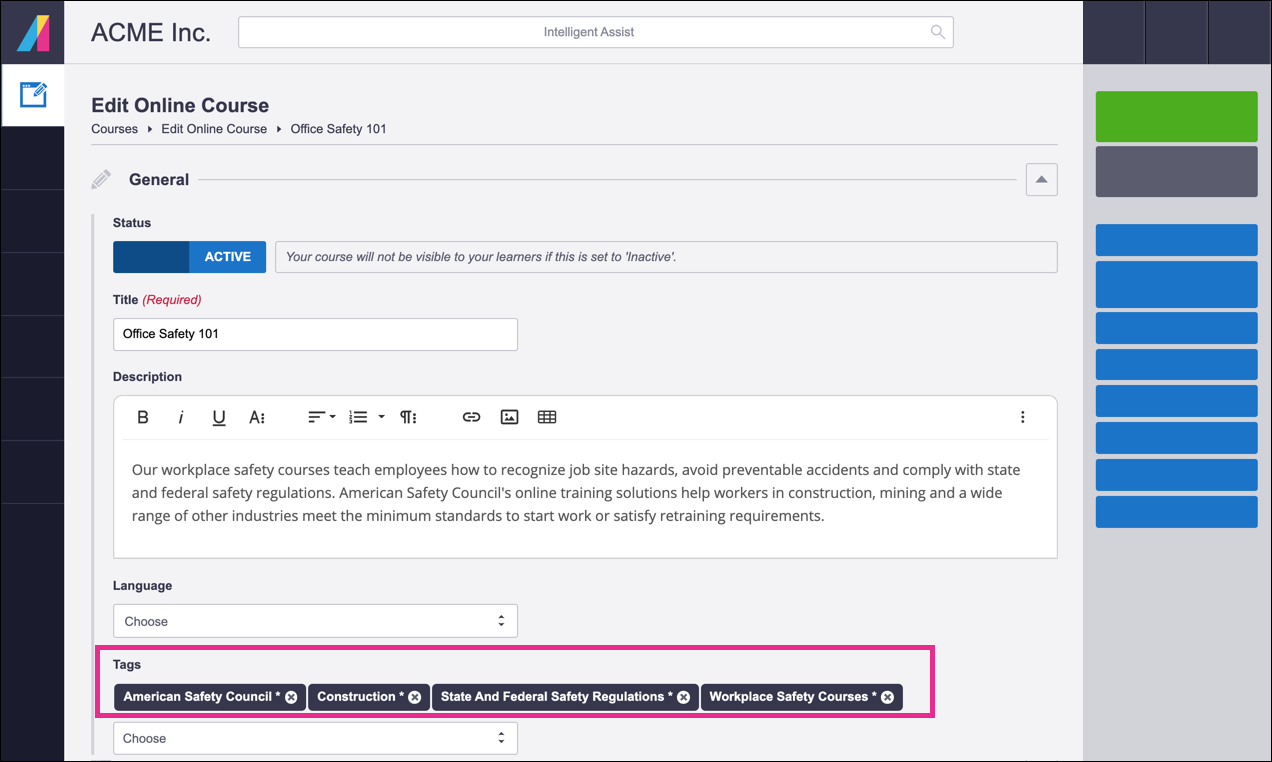 ---
Roles & Permissions
Please note that your environment may use customized Role(s), Permissions, or a combination of both to regulate access to this report.
Admins must have Generated Reports in their Role, in order to export data to Excel or CSV on any Administration page or Report page.
If you have questions or need assistance, please contact your local System Administrator to review your current permission set.
Required Role Permissions
| Role: Section Access | Permission(s) Needed |
| --- | --- |
| Courses > Tags | View or Modify permission |
| Courses > Instructor-Led Courses | Add or Modify permission |
| Courses > Course Bundles | Add or Modify permission |
| Courses > Curriculum | Add or Modify permission |
| Courses > Online Course | Add or Modify permission |