This article provides information and guidance on a portion of the Absorb LMS Admin Experience that is now upgraded to the Admin Refresh Experience.
Please visit our Absorb Admin Refresh Checklist article for more details about what is available with the free Absorb Admin Experience upgrade.
Creating a Course Bundle
Admin Refresh Experience: Courses
---
Table of Contents
---
Overview
A Course Bundle provides the opportunity for Admins to join Online Courses and/or Instructor-Led Courses into one package. A Course Bundle is a way to group training so that it is displayed together and then broken into its own view once the User has enrolled. The Course Bundle will not be listed as training in the User's My Courses or on their Transcripts upon Completion.
Course Bundles are a great tool for clients who sell training and would like to offer their clients deals on multi-training purchases. For instance, if a User purchase 5 Online Courses in a Course Bundle for $1500.00, but if they purchased all 5 Online Courses separately it would cost the User $2,000.00.
---
Creating a Course Bundle
The following steps will walk through setting up a Course Bundle. For specific questions on common settings in all Course Types, please see the Course Settings section of the knowledgebase.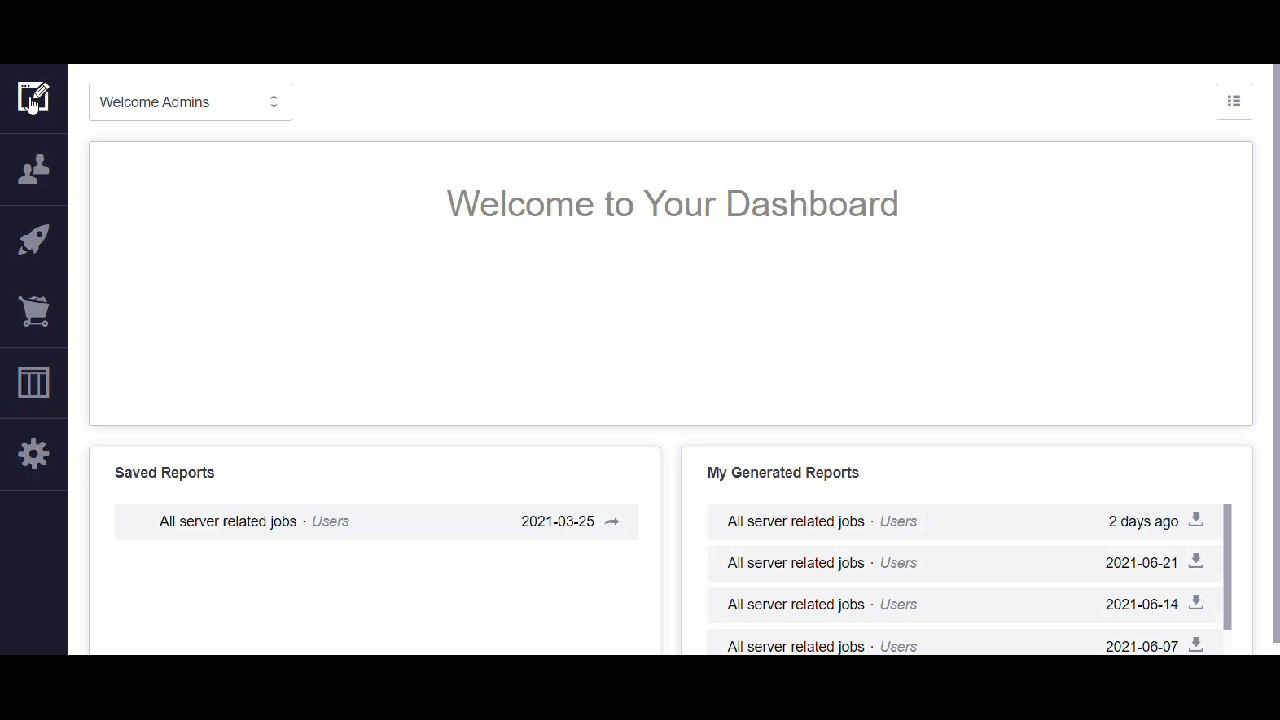 Step 1
Sign in to your Admin portal, select Courses from the Courses section of the Admin Menu.
Step 2
Then select Add Course Bundle in the right side Action Menu.
Step 3
This will launch the Add Course Bundle workspace, where the Admin can begin adding the General information.
Step 4
After entering in the General information about the Course Bundle, the next section Courses is where the Online Courses and Instructor-Led Courses are added to the Course Bundle. Select the Add Courses button to begin adding your training to the Course Bundle.
Step 5
Continue setting up the Curriculum using the different Course Settings.
---
Special Considerations
Here are a few things regarding Course Bundles you may want to consider.
Upon enrollment of the Course Bundle, the User will no longer see the Online Courses and/or Instructor-Led Courses within it grouped together. The training will be listed separately.
The Access Date and Expiration Date of the individual Online Courses will be ignored. For example, if an Online Course has an access date of August 13th, yet the Course Bundle has an access date of May 15th then that Online Course will be available to Learners enrolled in the Course Bundle on May 15th.
Due Dates attached to Online Courses within a Course Bundle will be ignored and the user will not be required to complete the course by a specific Due Date.
Online Course and Instructor-Led Course Message Templates will not be overridden by the Course Bundle settings. This means that the learners will receive the Course Bundle enrollment message and any enrollment messages for the individual Courses.
---
Roles & Permissions
Please note that your environment may use customized Role(s), Permissions, or a combination of both to regulate access to this report.
If you have questions or need assistance, please contact your local System Administrator to review your current permission set.
Required Role Permissions
Keep in mind that you may need to adjust Course level Course Administrator permissions.
| Role: Section Access | Permission(s) Needed |
| --- | --- |
| Courses > Course Bundles | View or Modify permission |
| Courses > Instructor-Led Courses | View permission |
| Courses > Online Courses | View permission |
Suggested Role Permissions
| Role: Section Access | Permission(s) Needed |
| --- | --- |
| Users | View or Modify permission |
| Courses > Instructor-Led Courses | View or Modify permission |
| Courses > Online Courses | View or Modify permission |