Managers can access the Manager Experience through two different login methods. It is also possible to access the Manager Experience through the Menu in either the Admin Interface, Reviewer Experience or Learner Experience. The Manager button must first be added to the Private Menu in the Template for it to appear in the Learner Experience.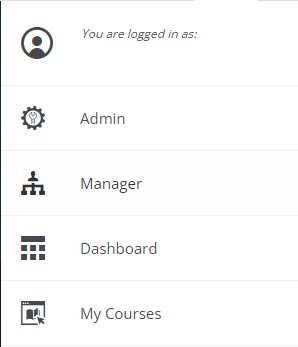 The following showcases the available login methods for the Manager Experience:
Direct Login
The Manager navigates to the Manager Experience using a route. The route will be an amended version of your portal URL such as in this example:
[*.]myabsorb.com/manager/login

This uses the LMS User credentials configured for a Manager.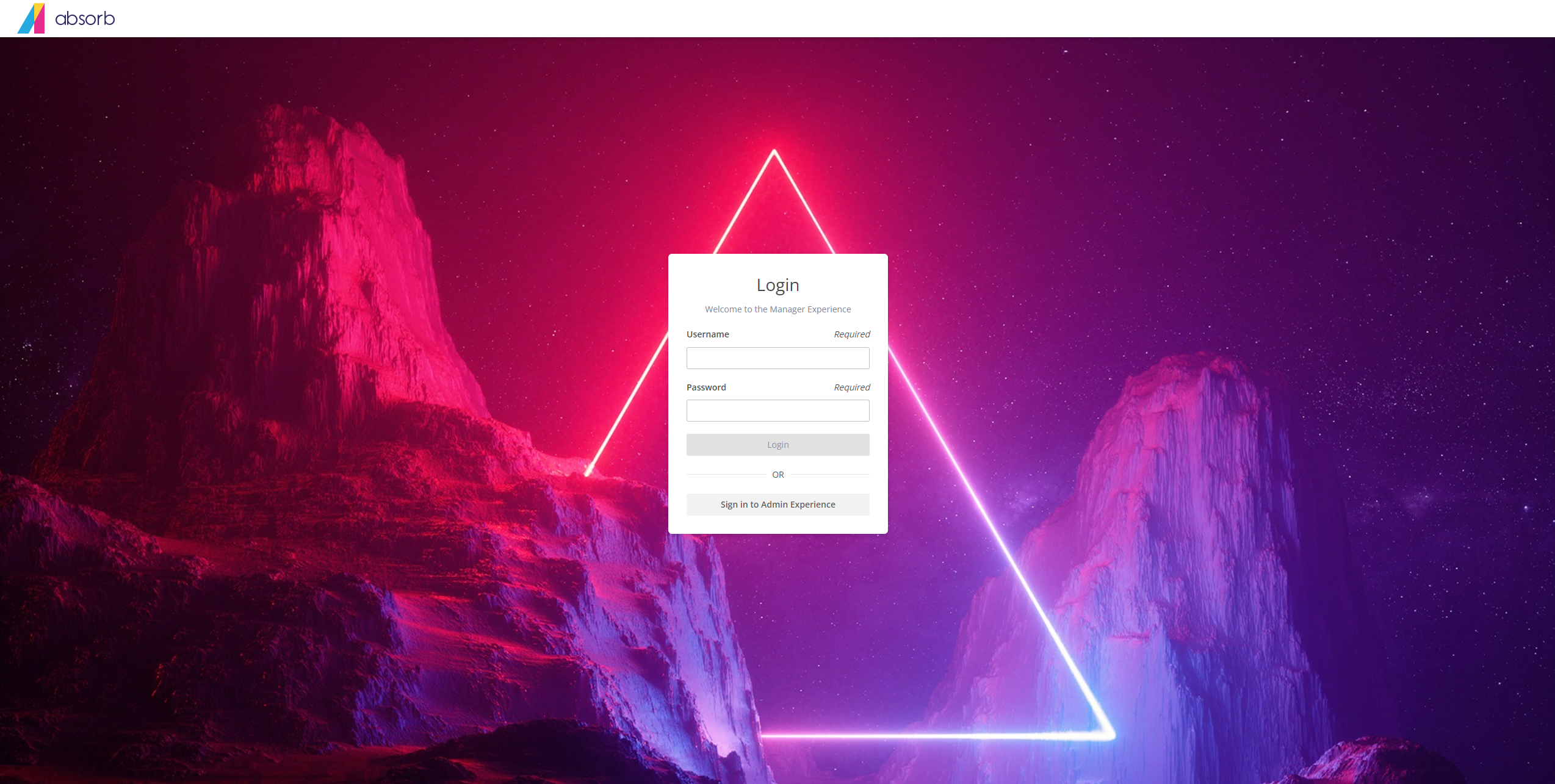 The following is available on the Direct Login Page:
Company Logo
A link to the Admin Experience
Authentication which requires the following to be populated:
Username Field
Password Field
Single Sign-On
This uses an existing SSO setup and can be configured in the Admin Experience through Portal Settings.
If you don't want your Managers to navigate to the Manager Experience using a menu item after authentication, you may wish to configure a navigation request to a Manager Experience resource after authentication such as the following: