You can leverage the Print functionality in your browser to print or save a Create page as a PDF. For best results, put the course into Preview mode, and press CTRL+P.
Check the print settings carefully to ensure the full slide is captured, e.g. landscape, scale, and options: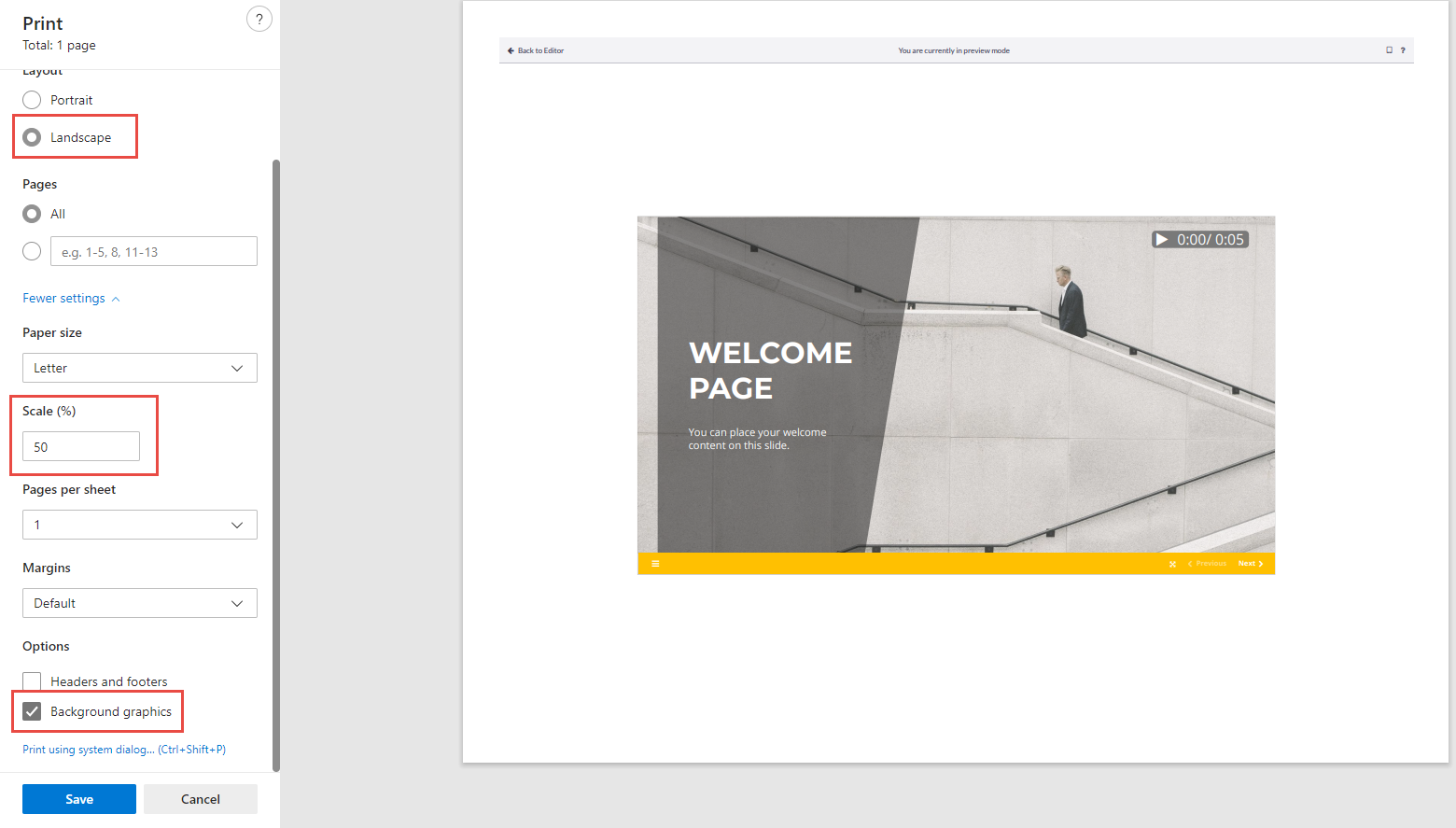 Repeat this process for subsequent pages in the course; you will need to further assemble these pages in a PDF editor to render a single document.
Keep in mind only static slides can be effectively saved in this manner. Interactions, videos, audio, and animations cannot be saved as static images.
For more information on download options and formats, please see
5. How to Preview and Publish a Course – Absorb Help Center (absorblms.com)